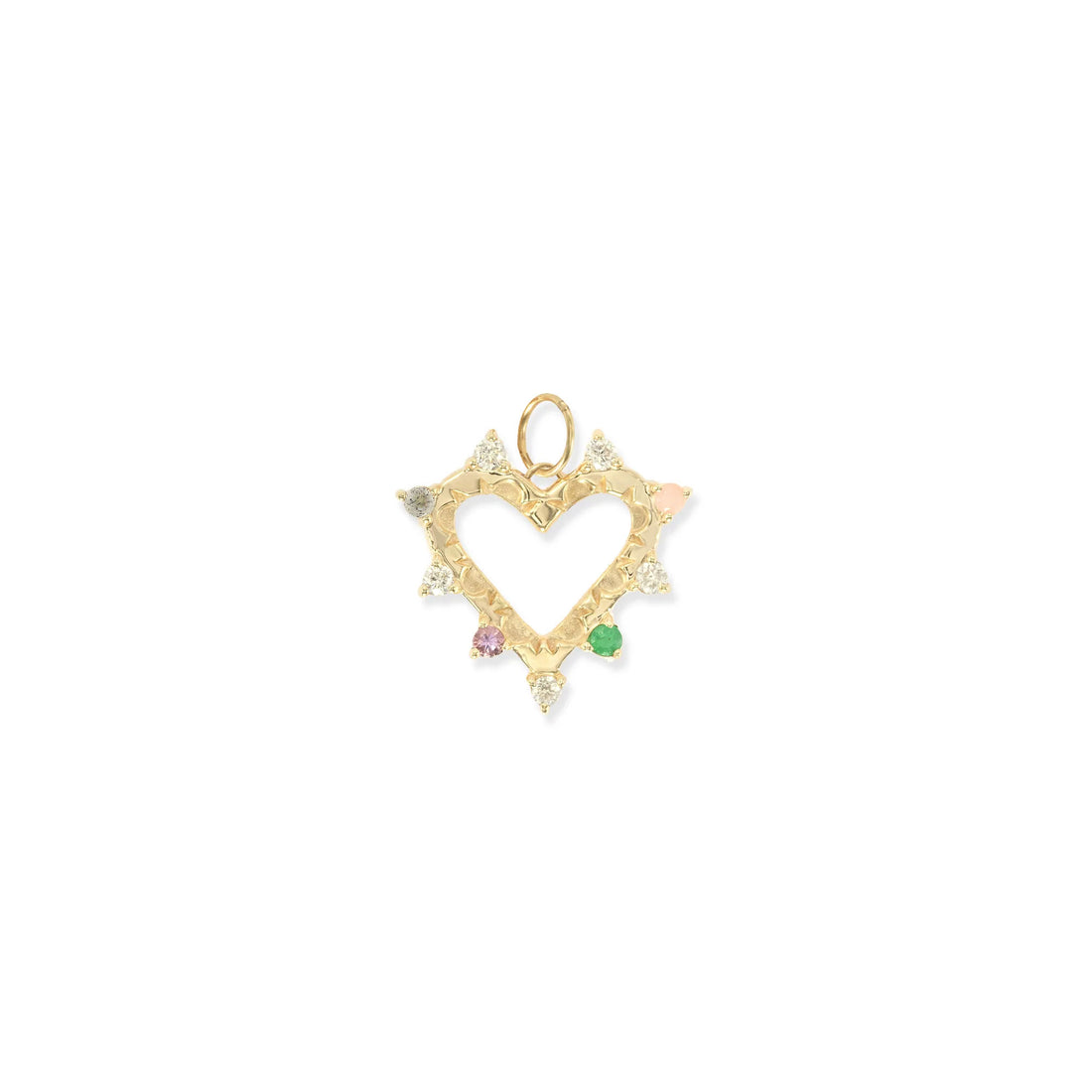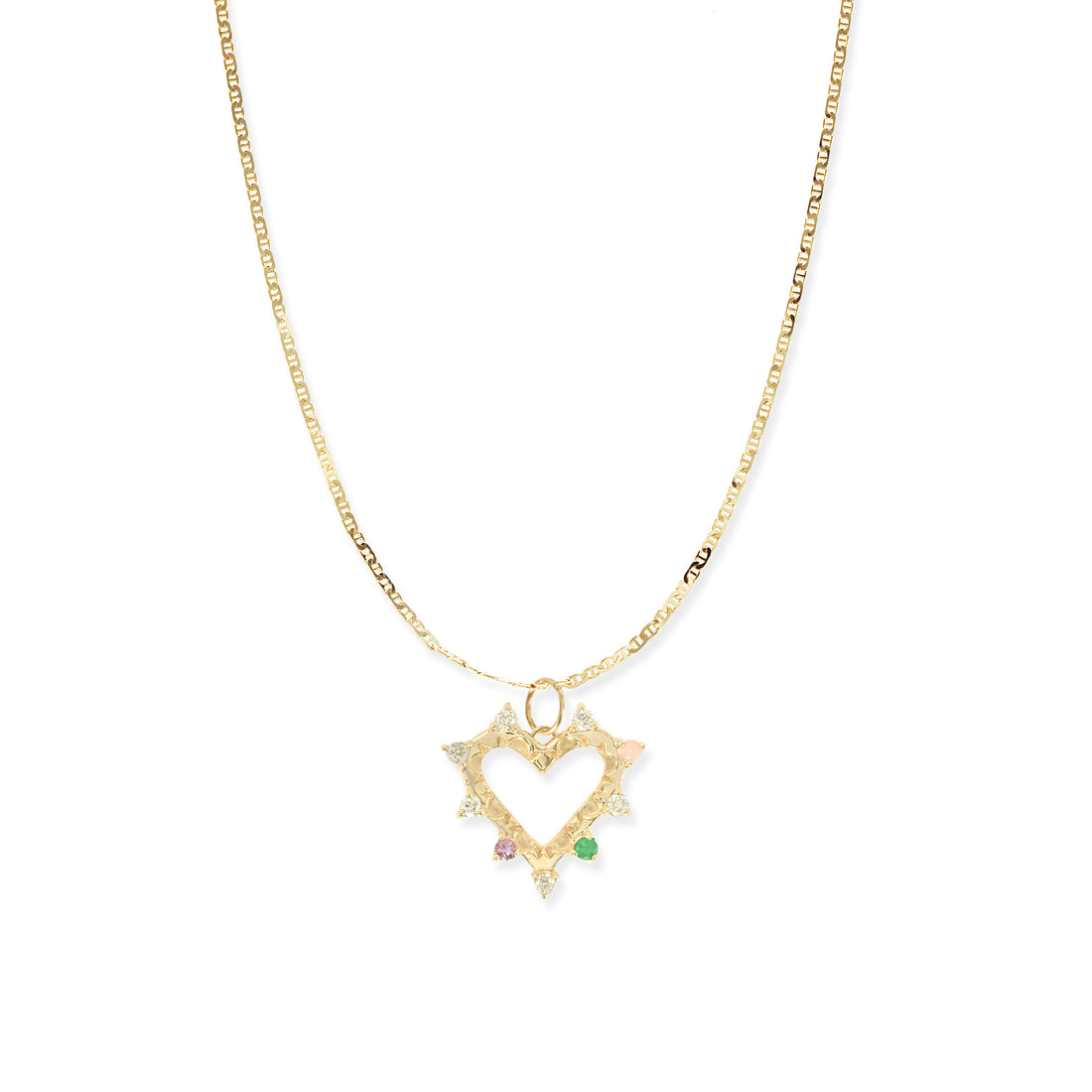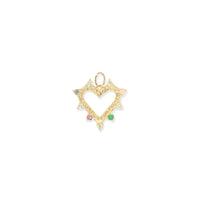 Mini Open Heart Gemstone Medallion "Love"
Hearts are an eternal symbol of love, emotion, devotion and joy. Hearts are life-giving and life-affirming. Scribe hearts are adorned with treasured birthstones and alphabetic gemstones to add a deeper meaning to one of our favorite and most-loved symbols. Wear these hearts with joy as symbols of your your great personal and familial loves. 
Medallion sold without a chain. We recommend our medium and large chains; find them here. Contact us to pre-order out of stock items for a 4-6 week delivery. 


L (Labradorite)
O (Opal, pink)
V (Amethyst)
E (Emerald)

- 14k yellow gold
- Birthstone (0.17 ctw)
- Pendant 12mm x 12mm
- Designed in Austin, Texas

Medallion sold with a simple 14k yellow gold bail, but without a chain. Shop chains here. Contact us if you have any issues customizing your piece or if you have general questions. Please note, custom pieces will take approximately 4-6 weeks for delivery.