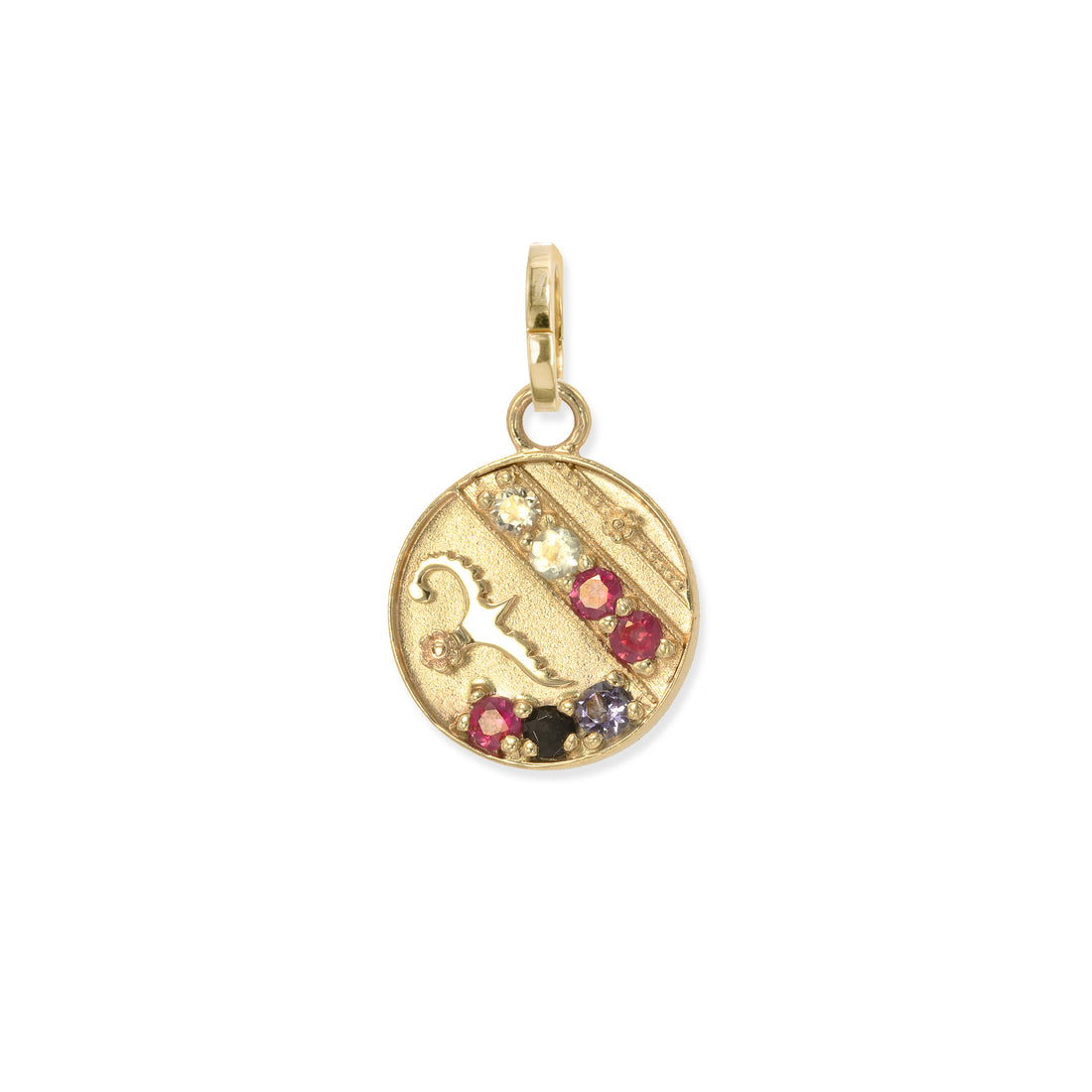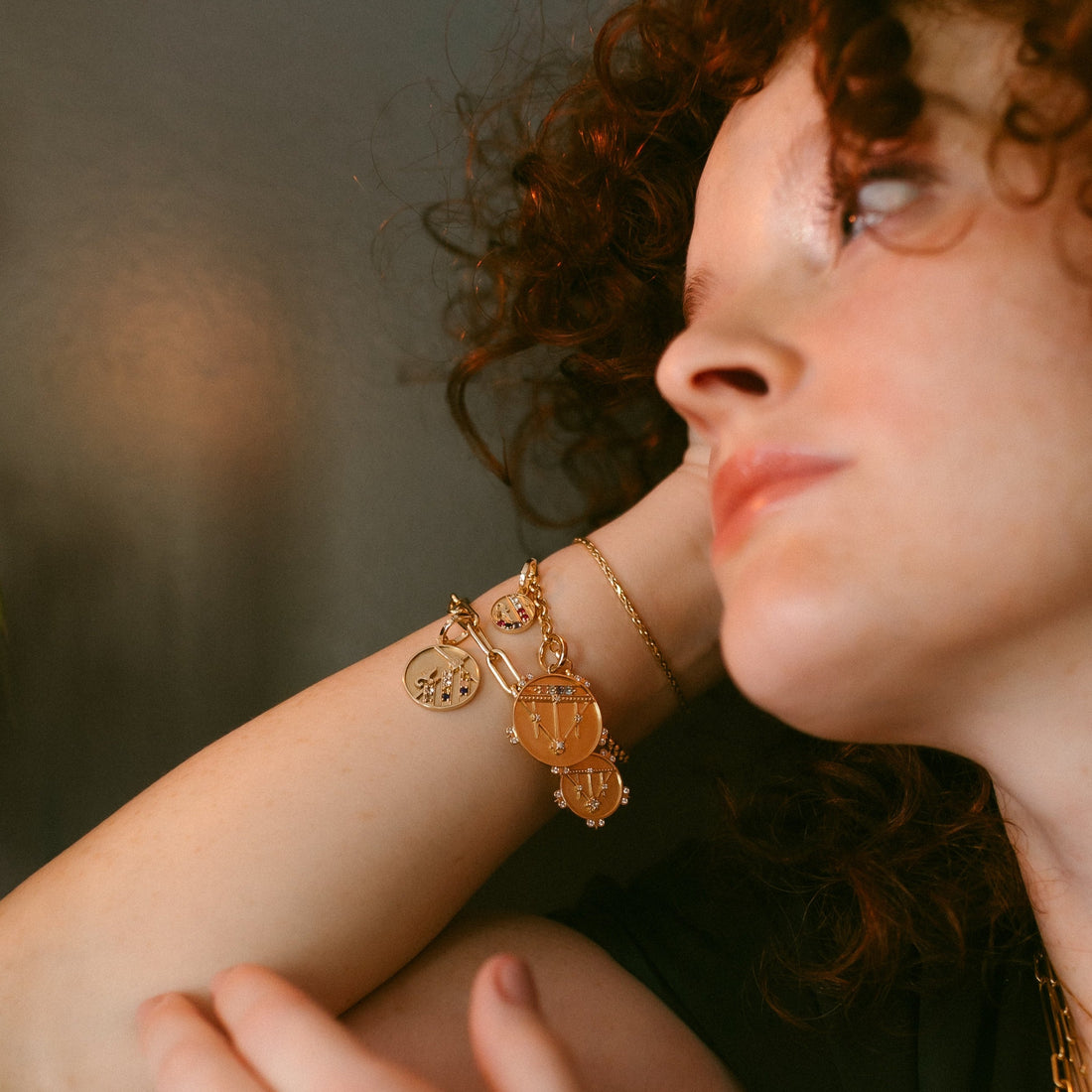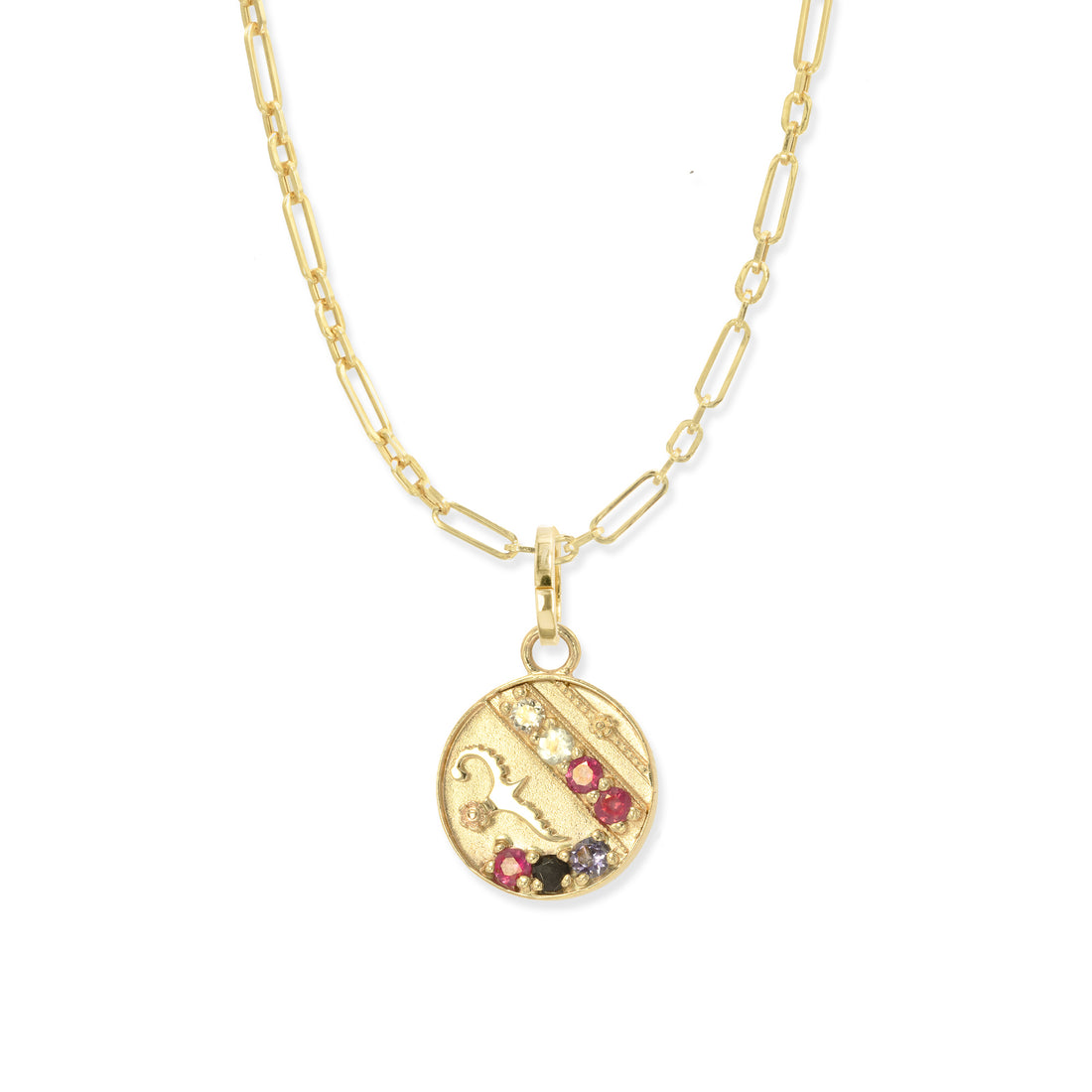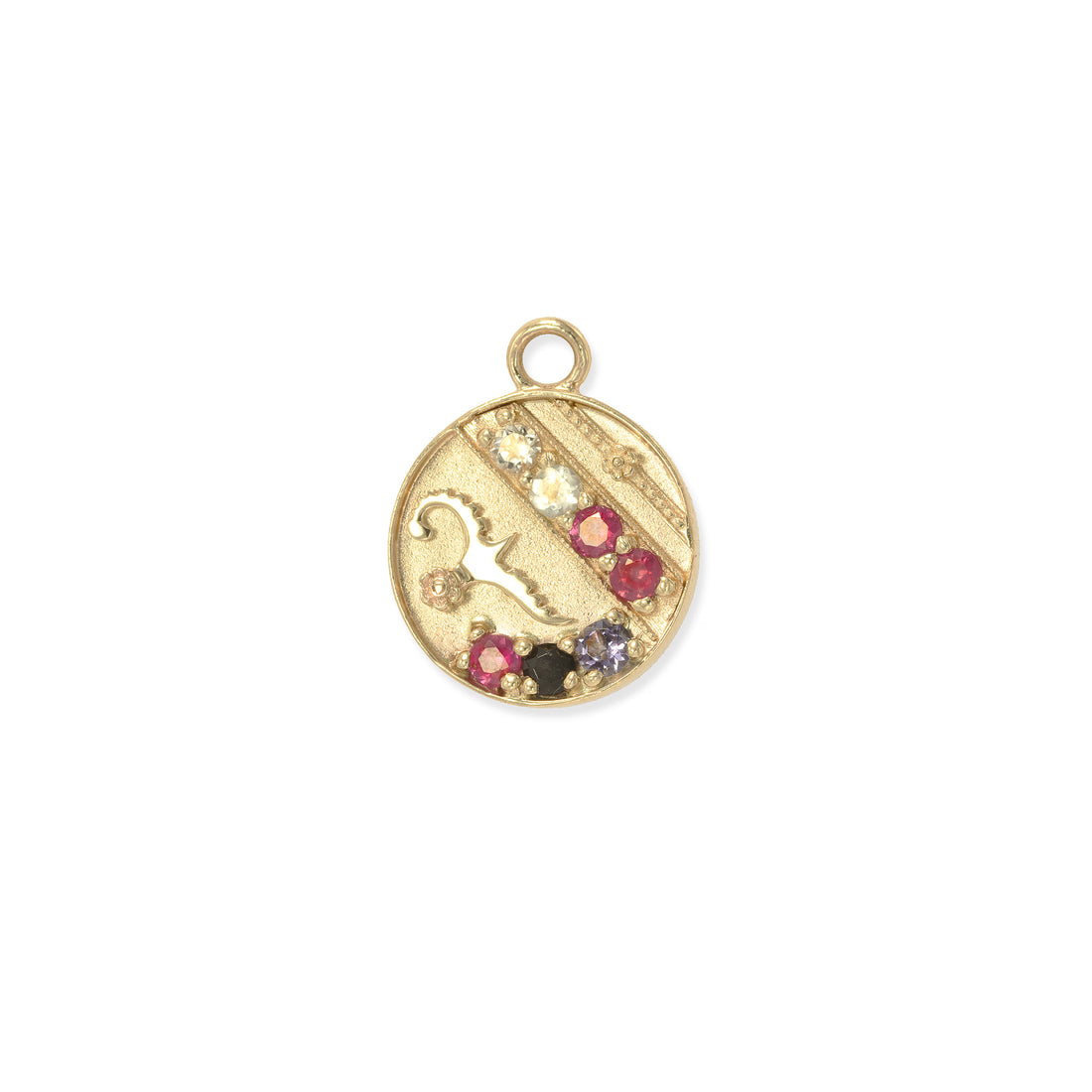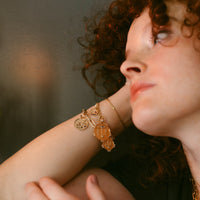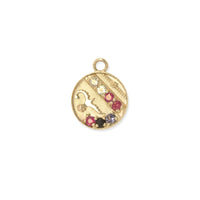 Mini Lily Dove Medallion - "Warrior" - 7 Stones
The Lily Dove Medallion is the signature emblem of Scribe and symbolizes new romance, new friendships, and new beginnings. 
The message on this medallion spells "Warrior."
Learn more about the Lily Dove emblem here.

W (white topaz)
A (aquamarine)
R (ruby)
R (ruby)
I (iolite)
O (onyx)
R (ruby)


- 14k yellow gold
- 1/2" diameter
- Designed in Austin, Texas
Medallion sold with a simple 14k yellow gold bail, but without a chain. Shop chains here. Contact us if you have any issues customizing your piece or if you have general questions. Please note, custom pieces will take approximately 4-6 weeks for delivery.