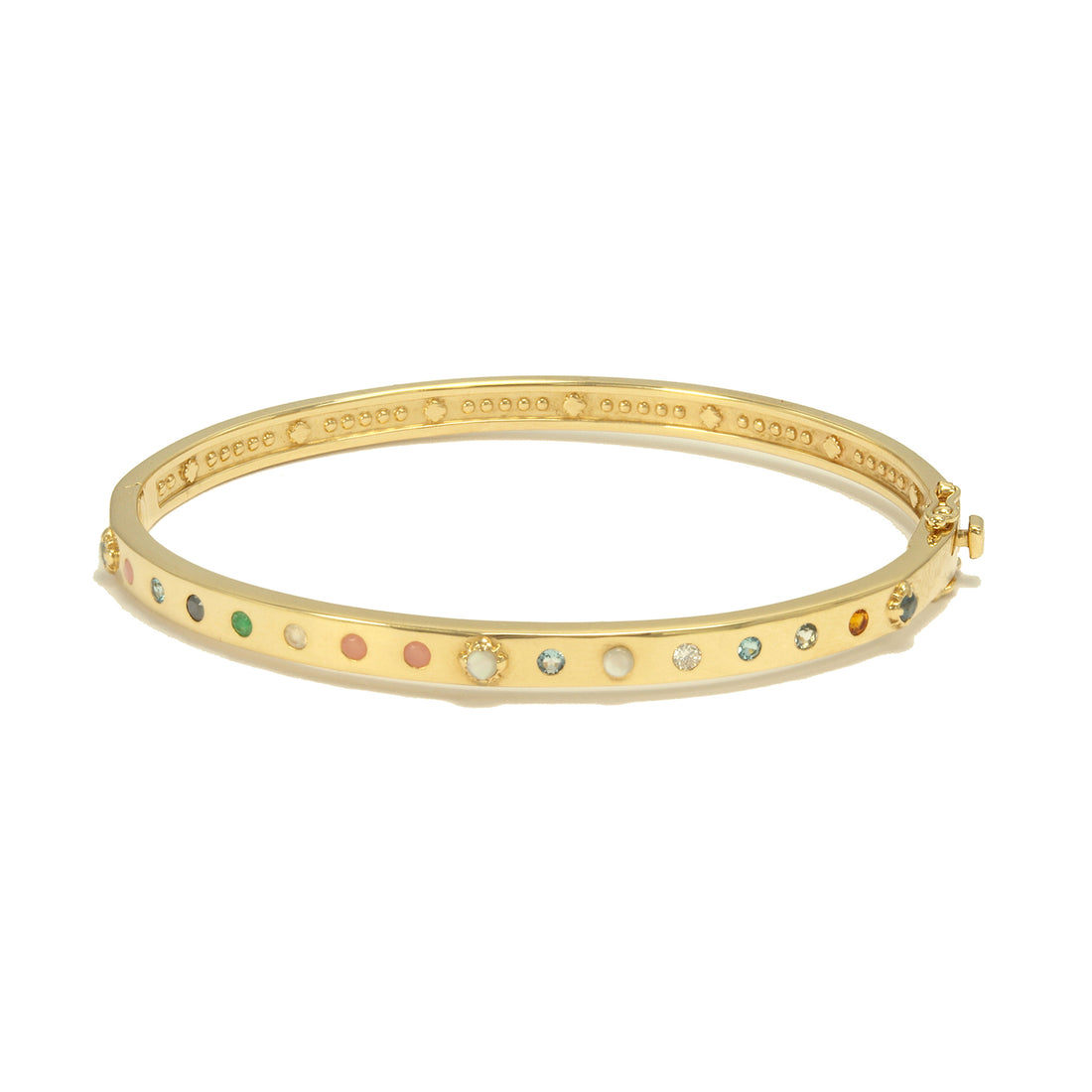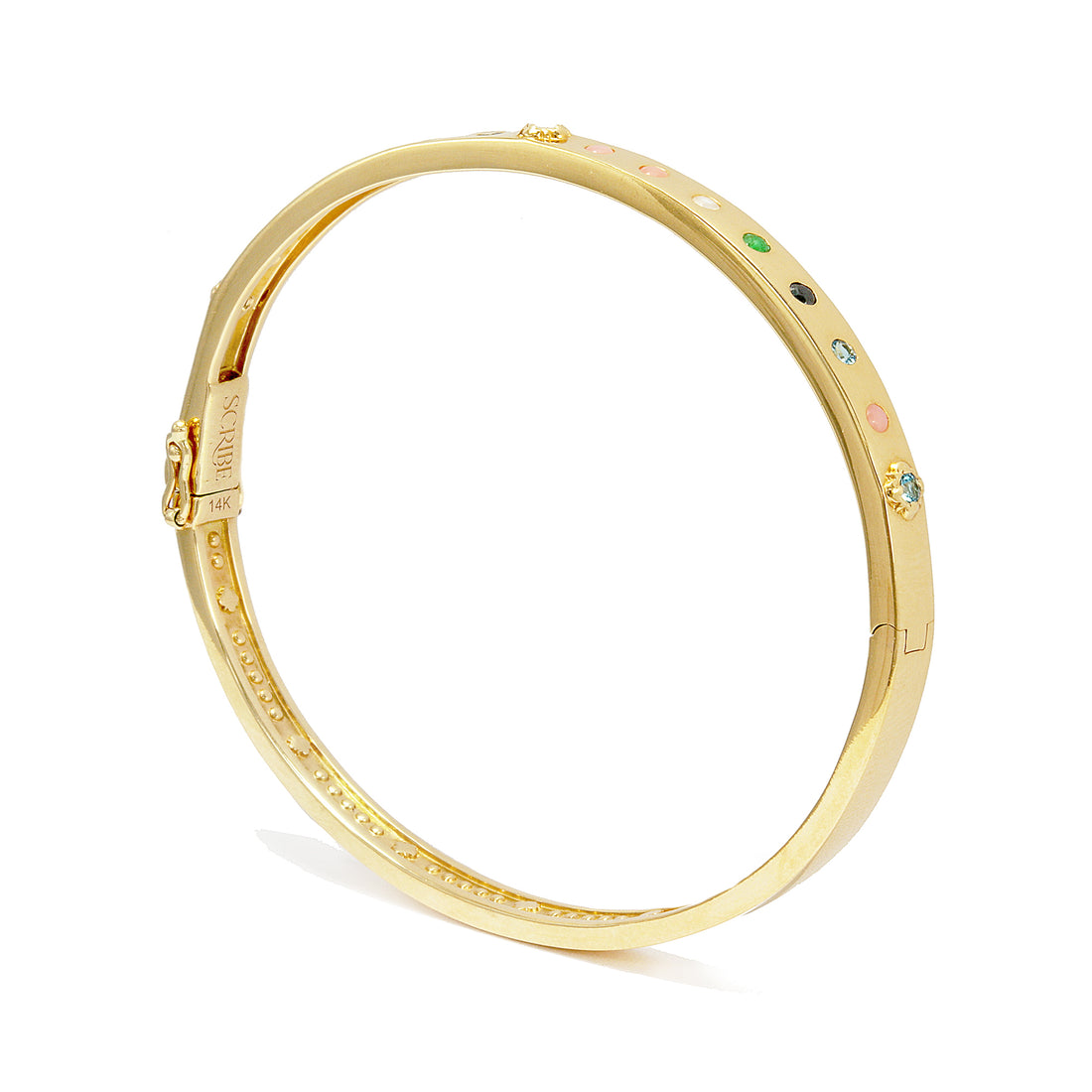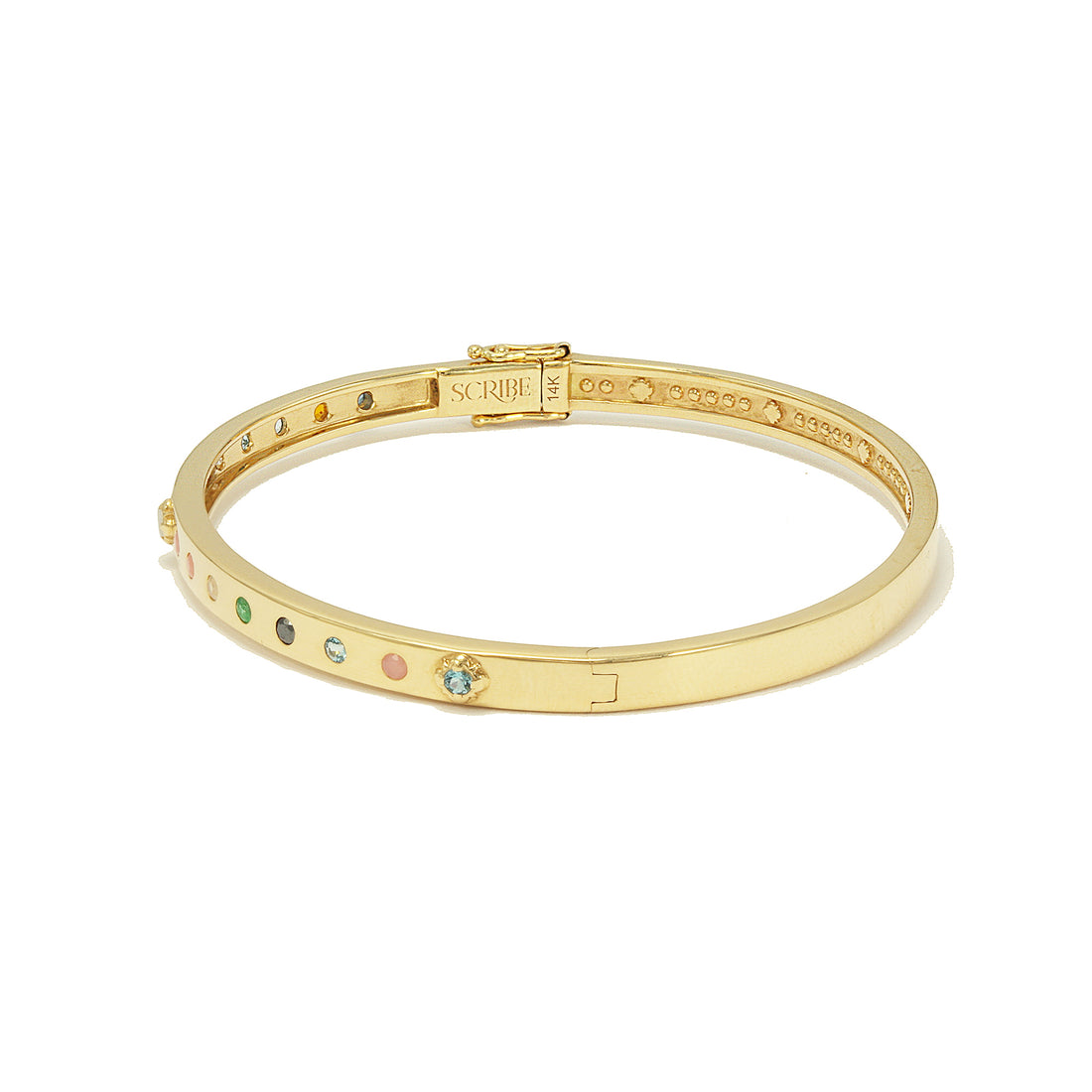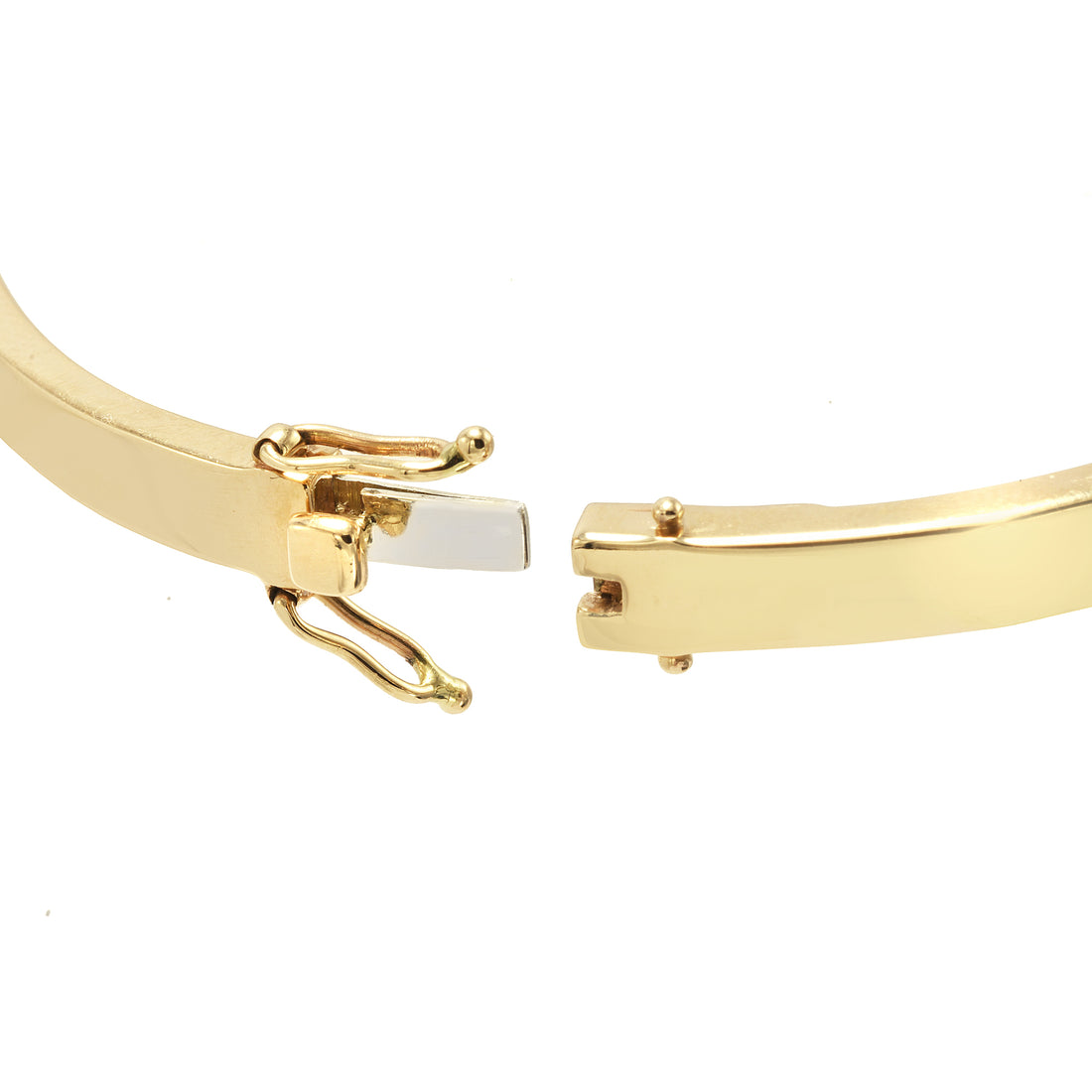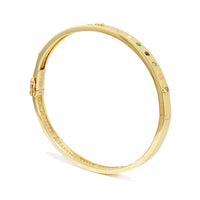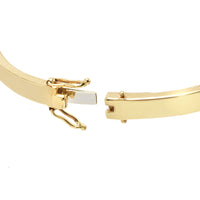 Love Note Bangle - "To The Moon And Back" - 16 Stones
Scribe Love Note Bracelets feature tiny gems held in adornment by our signature Lily icon. The Lily symbolizes humility, devotion, and virtue. The Scribe Lily emblem, combined with symbolic gemstones or birthstones, personifies how loved ones and these cherished relationships shepherd its wearer through life's changes, transformations, and rebirths. Let these stones spell a story of true love, family and friendship.

- 14k yellow gold
- 2 1/4" Diameter
- Designed in Austin, Texas
Learn more about the Lily emblem
here.
T (topaz)
O (opal)
T (topaz)
H (hematite)
E (emerald)
M (moonstone)
O (opal)
O (opal)
N (nacre pearl)
A (aquamarine)
N (nacre pearl)
D (diamond)
B (blue topaz)
A (aquamarine)
C (citrine)
K (kyanite)
Contact us if you have any issues customizing your bracelet or if you have general questions. Please note, custom pieces will take approximately 4-6 weeks for delivery.