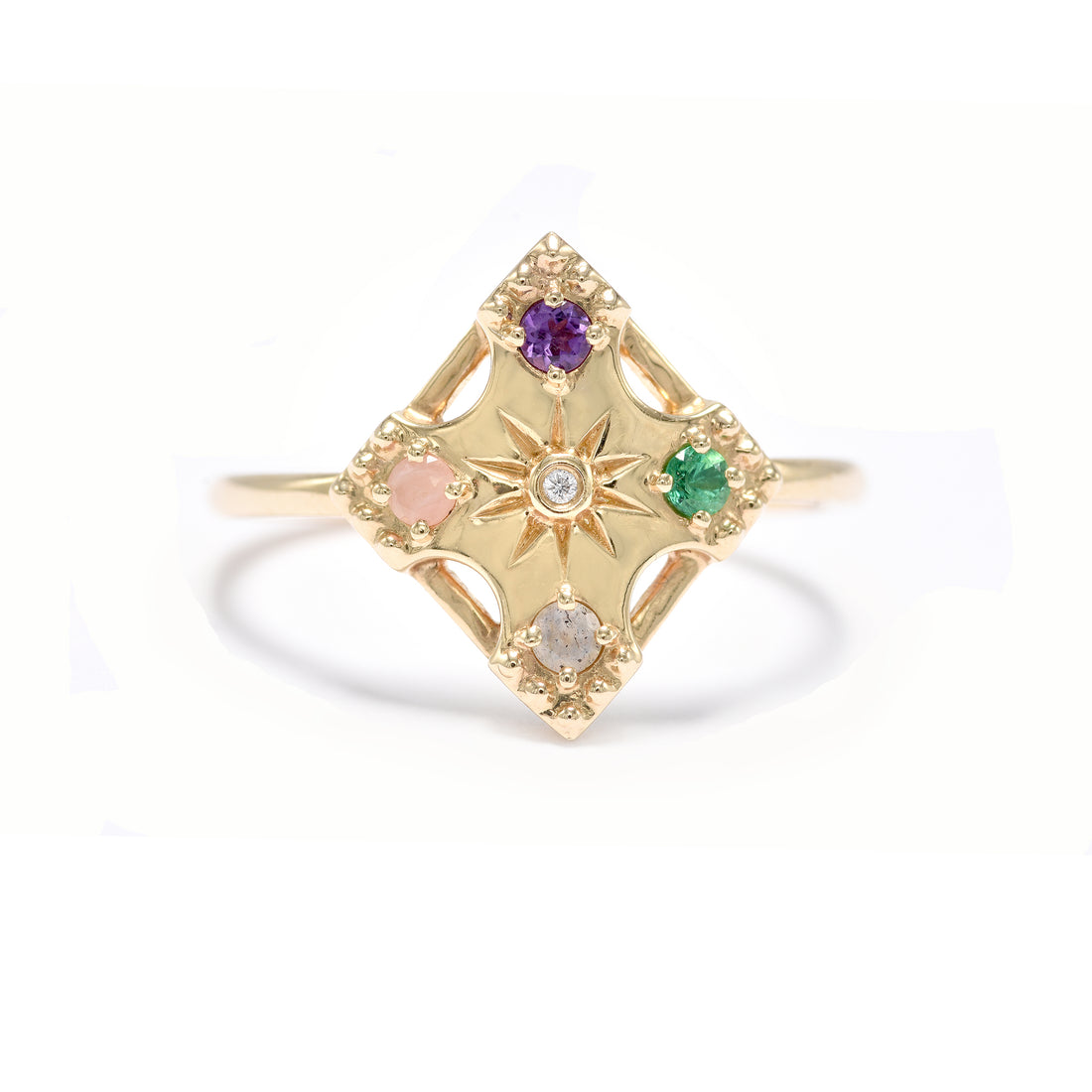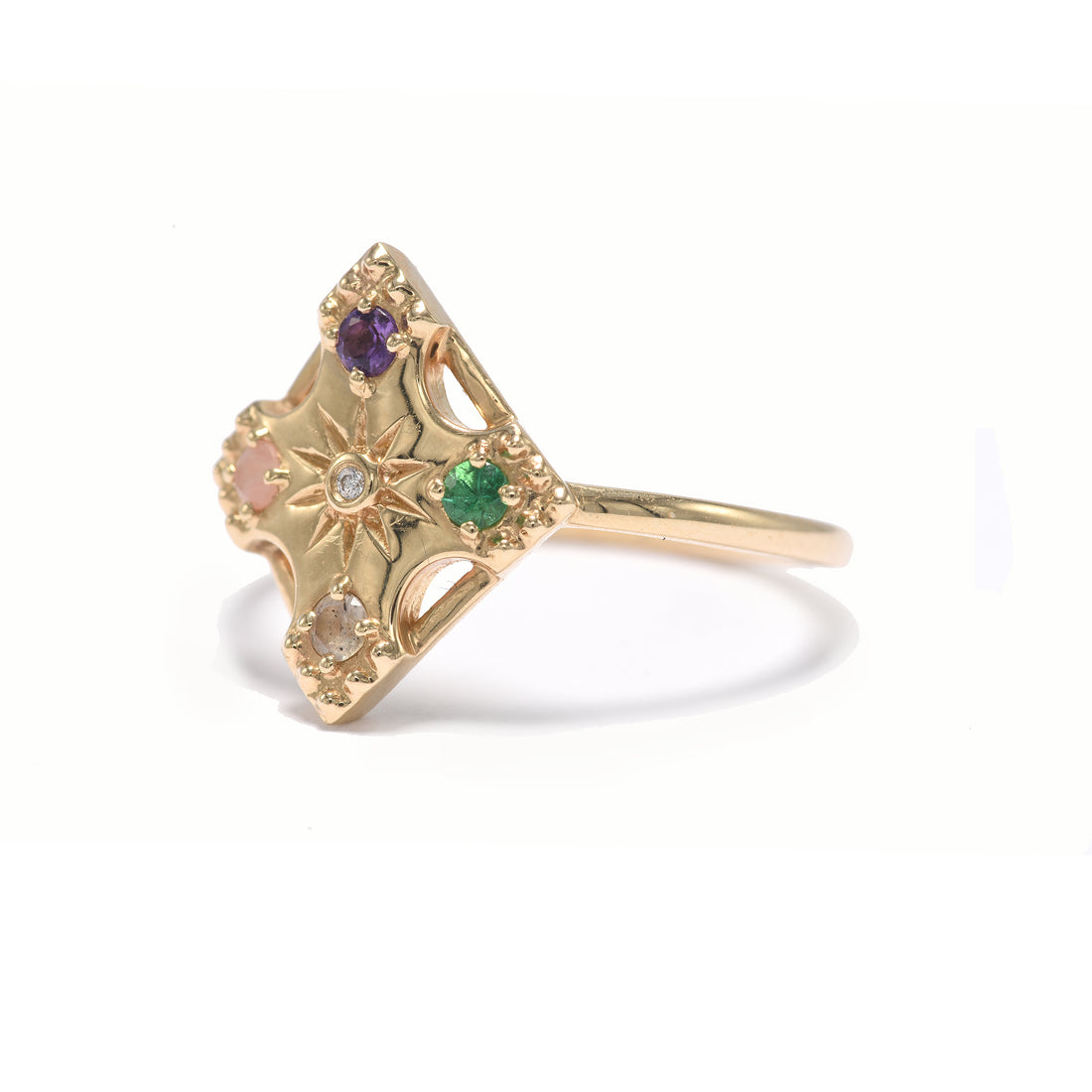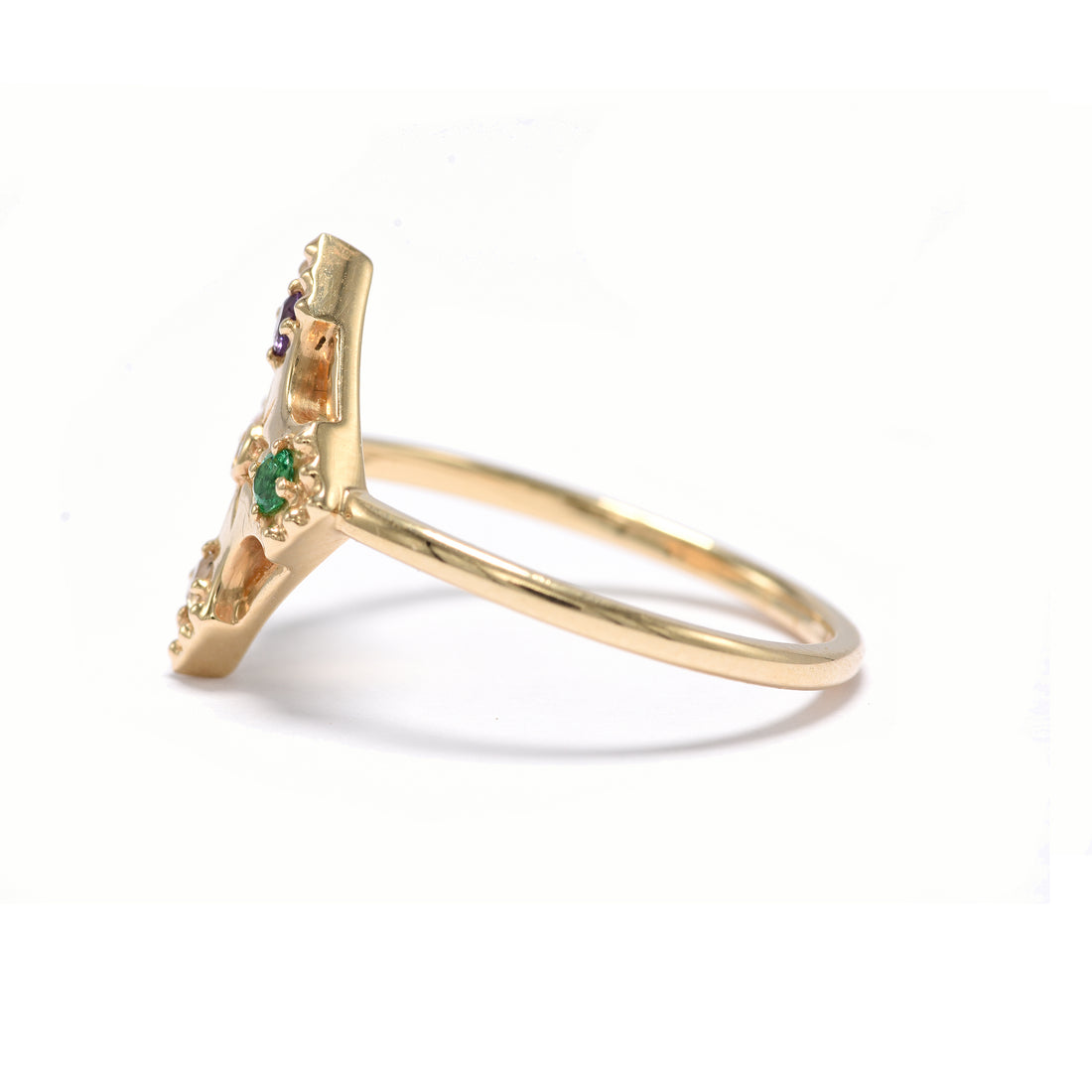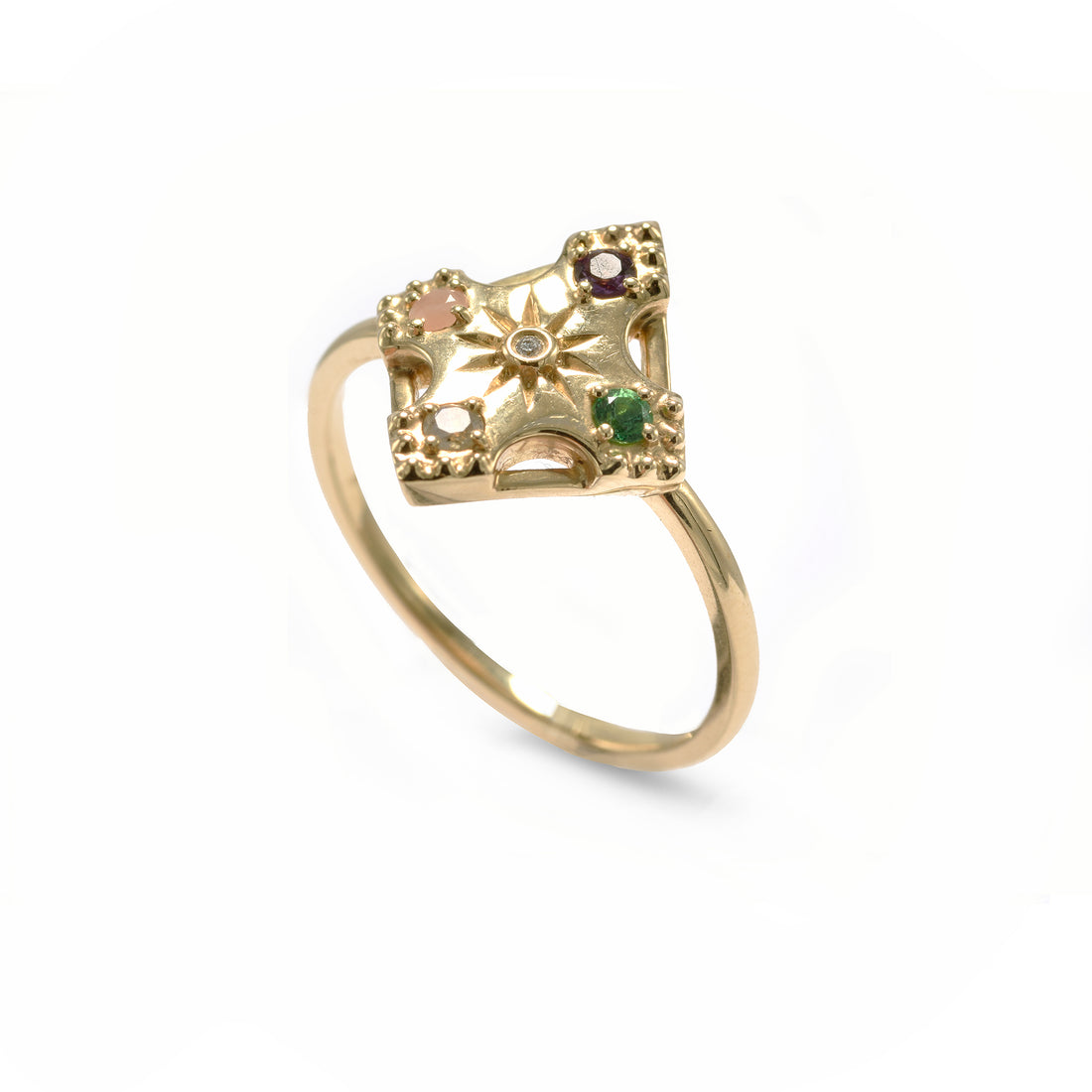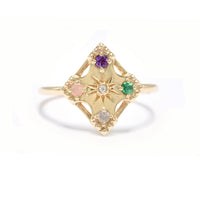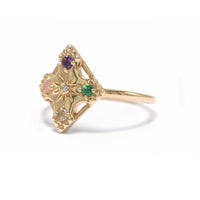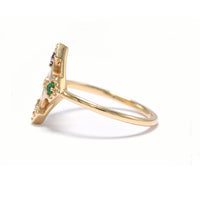 Harmony Gemstone Ring - "Love" Message - 4 Stones
The Harmony Ring features a central diamond guiding light and symbolizes balance, clarity, & harmony.
The message on this ring spells "Love."
Learn more about the Harmony emblem here.

Size 7 in stock; ready to ship.
L (labradorite)
O (pink opal)
V (violet amethyst)
E (emerald)


- 14k yellow gold
- White diamond center stone
Contact us if you have any issues customizing your piece or if you have general questions. Please note, custom pieces will take approximately 4-6 weeks for delivery.