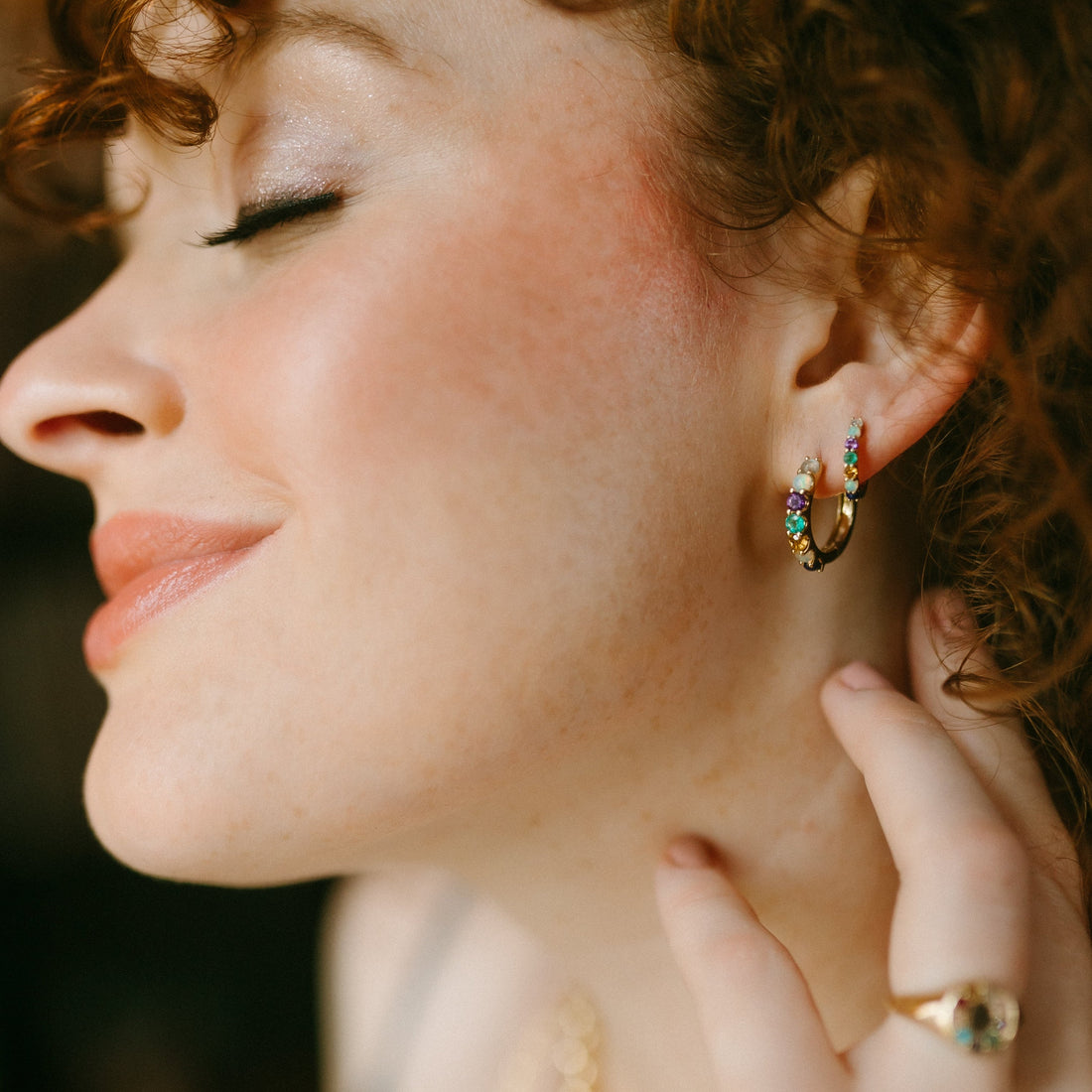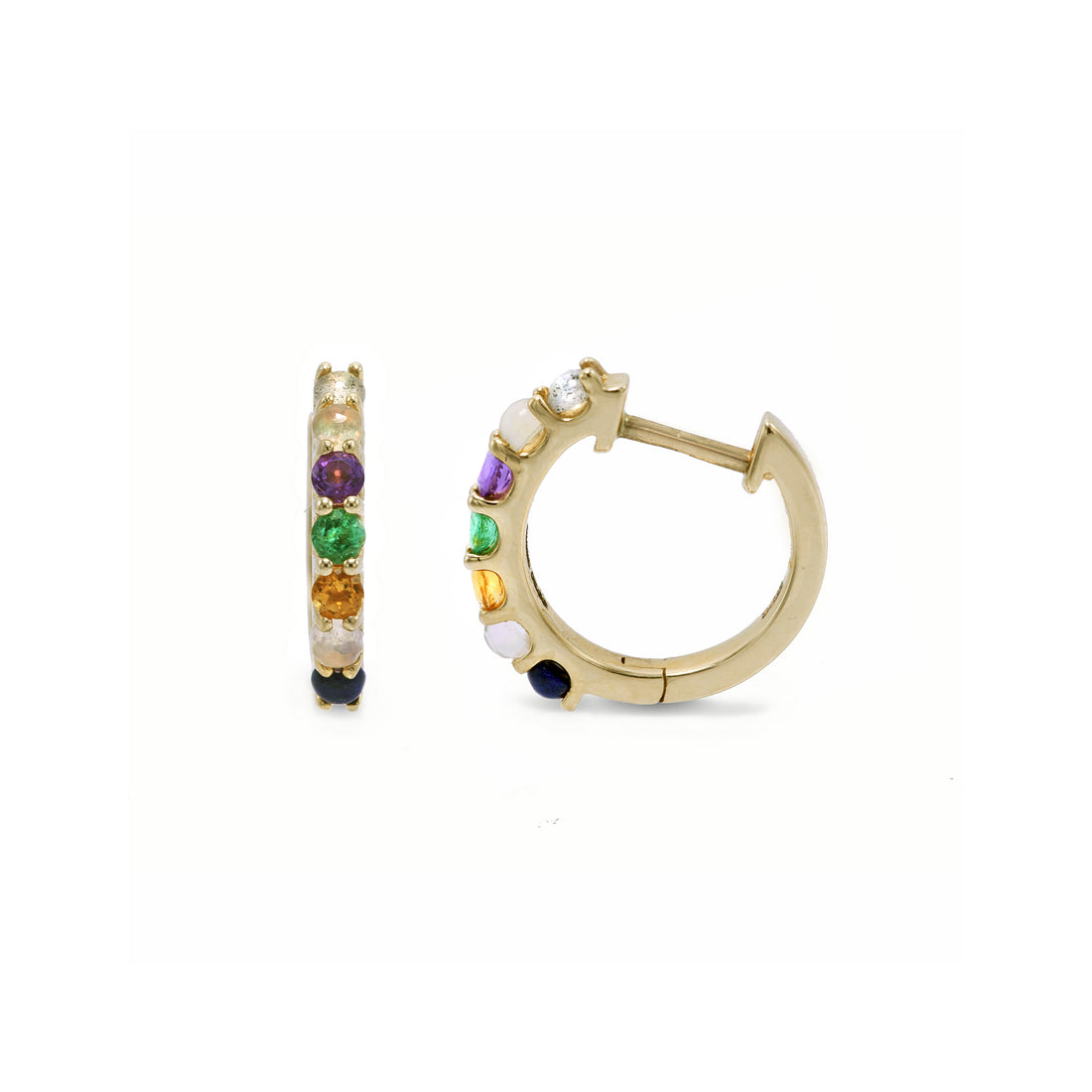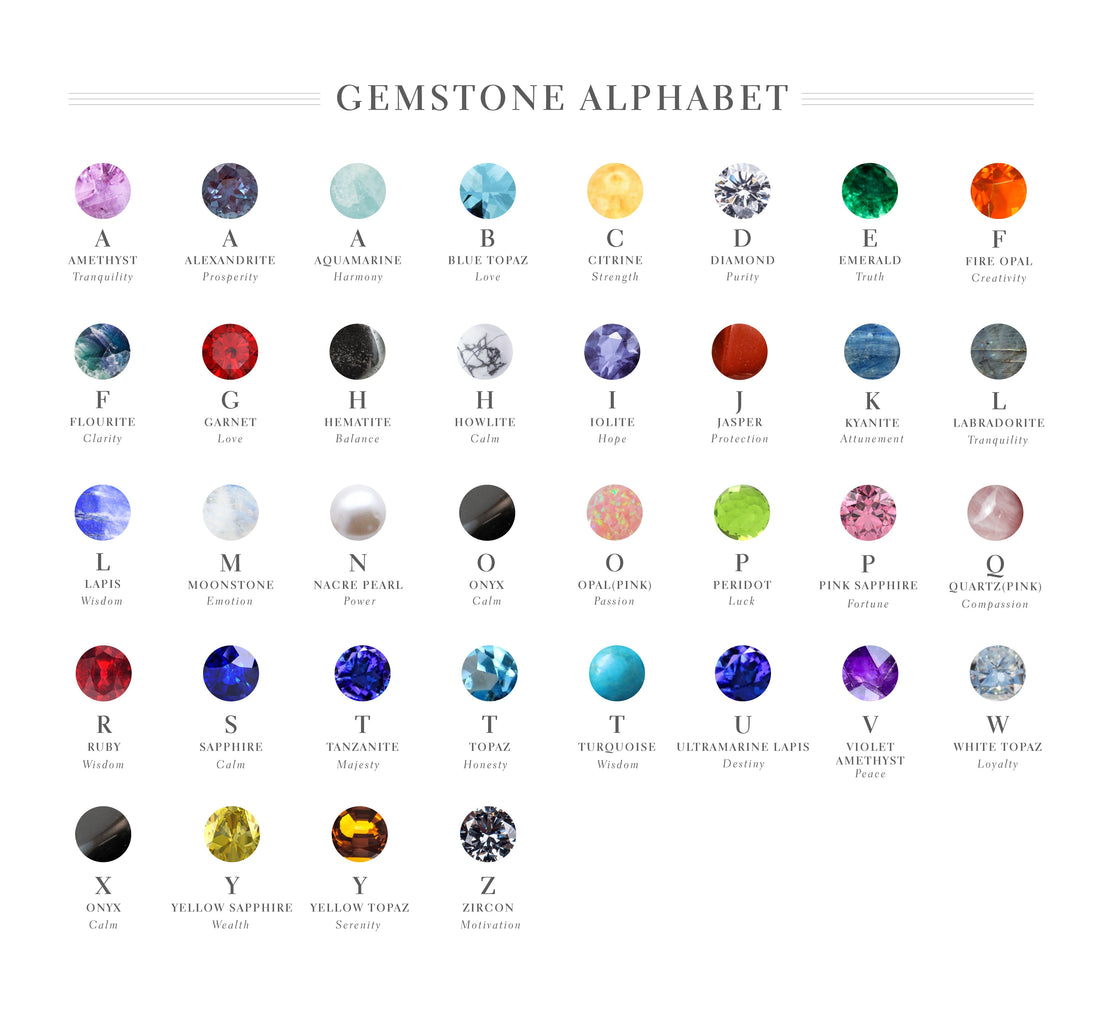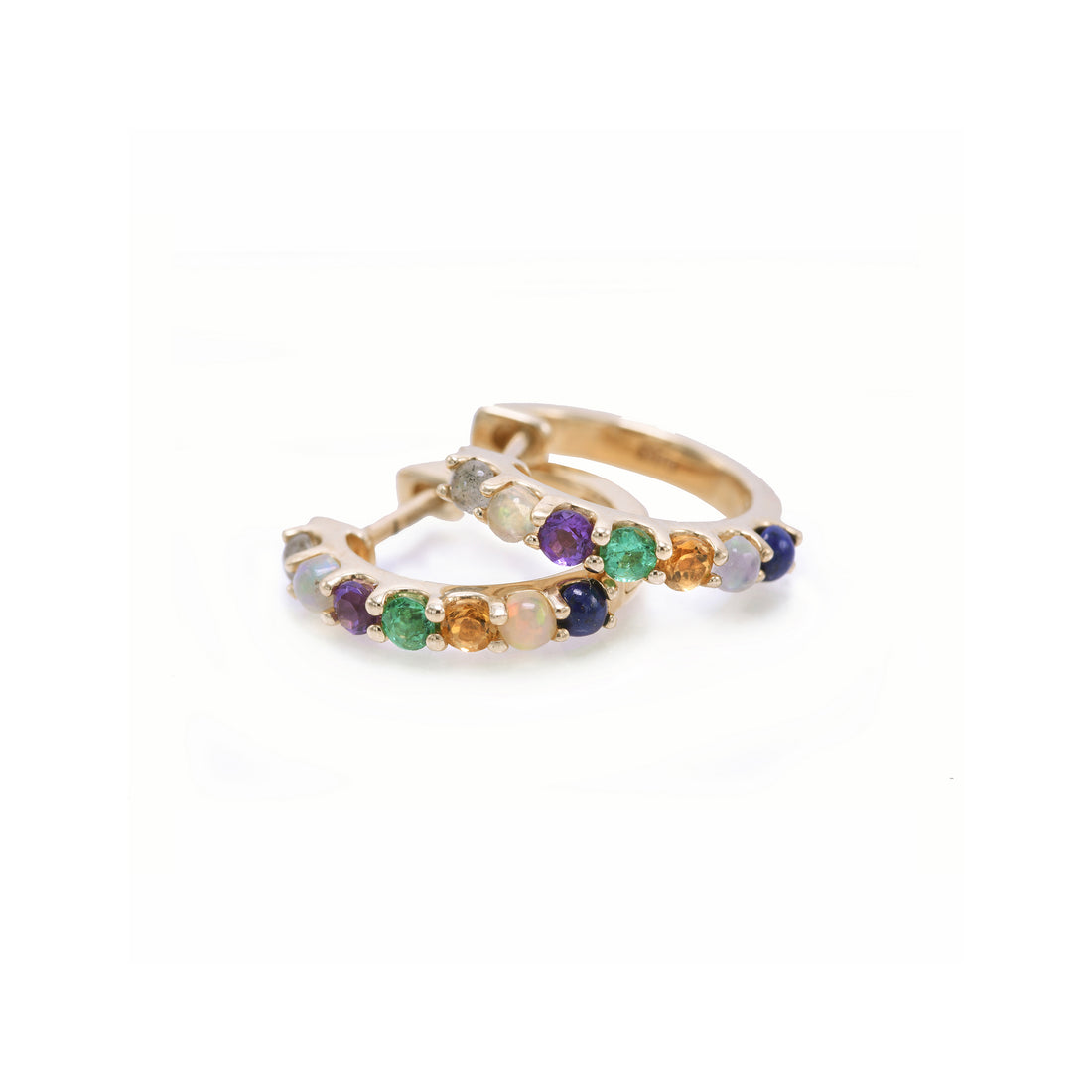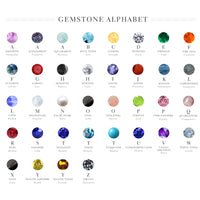 Petite "Love You" Gemstone Huggies - 7 Stones
Petite gemstone huggies featuring vibrant gemstones that spell "Love You,"  symbolizing romance and everlasting love.  Exclusively at Eliza Page. 
These earrings can be customized with different gemstones to spell out the message of your choice,  Click here to view all the different gemstones & birthstones.
14k yellow in stock ready to ship; Contact us to pre-order 14k white gold for a 4-6 week delivery.
L (labradorite)
O (opal, pink)
V (violet amethyst)
E (emerald)
Y (yellow topaz)
O (opal, white)
U (ultramarine/lapis)


- 14k yellow gold
- 2mm stone size
- 13mm wide
- Yellow gold in stock; Ready to ship
Contact us if you have any issues customizing your huggies or if you have general questions. Please note, custom pieces will take approximately 4-6 weeks for delivery.