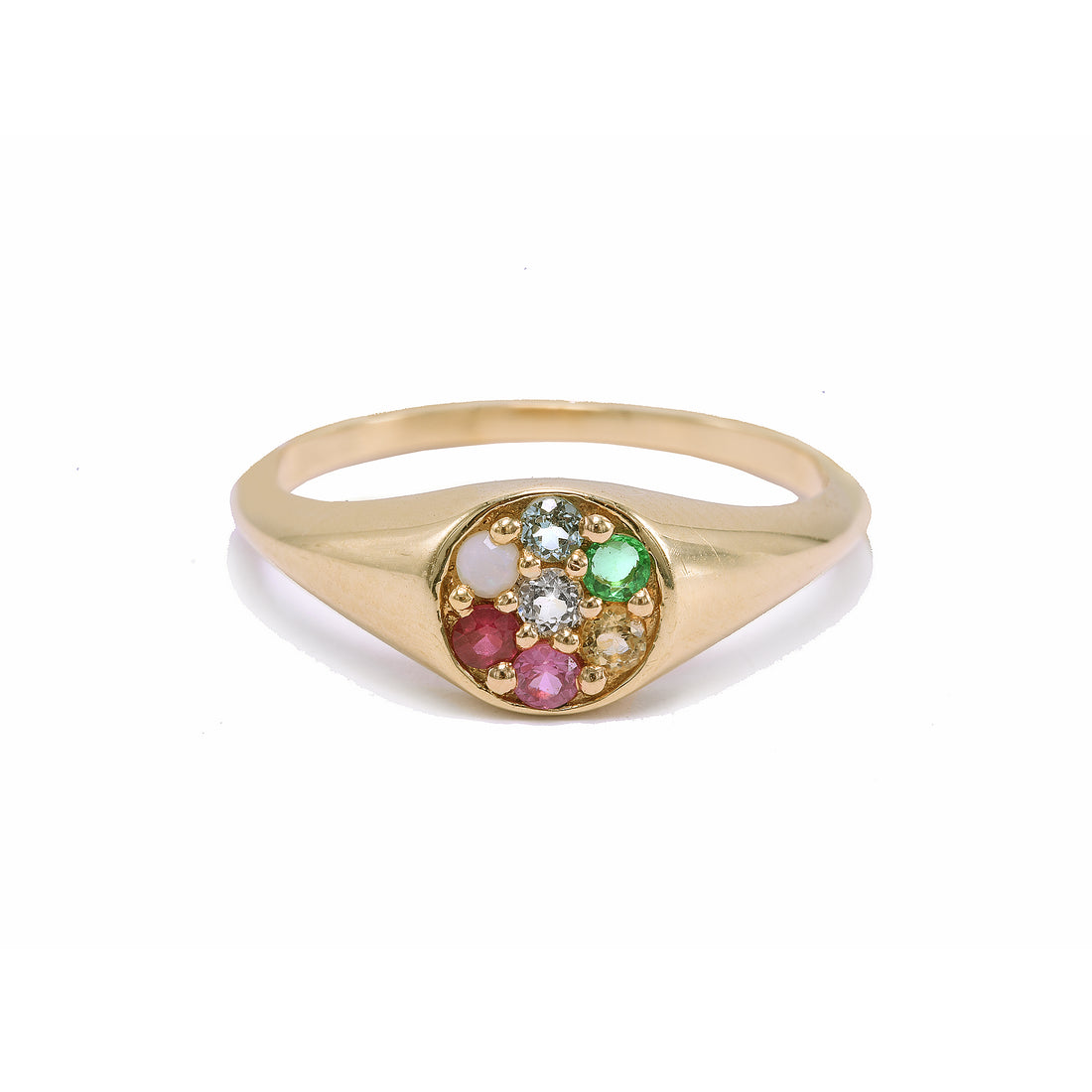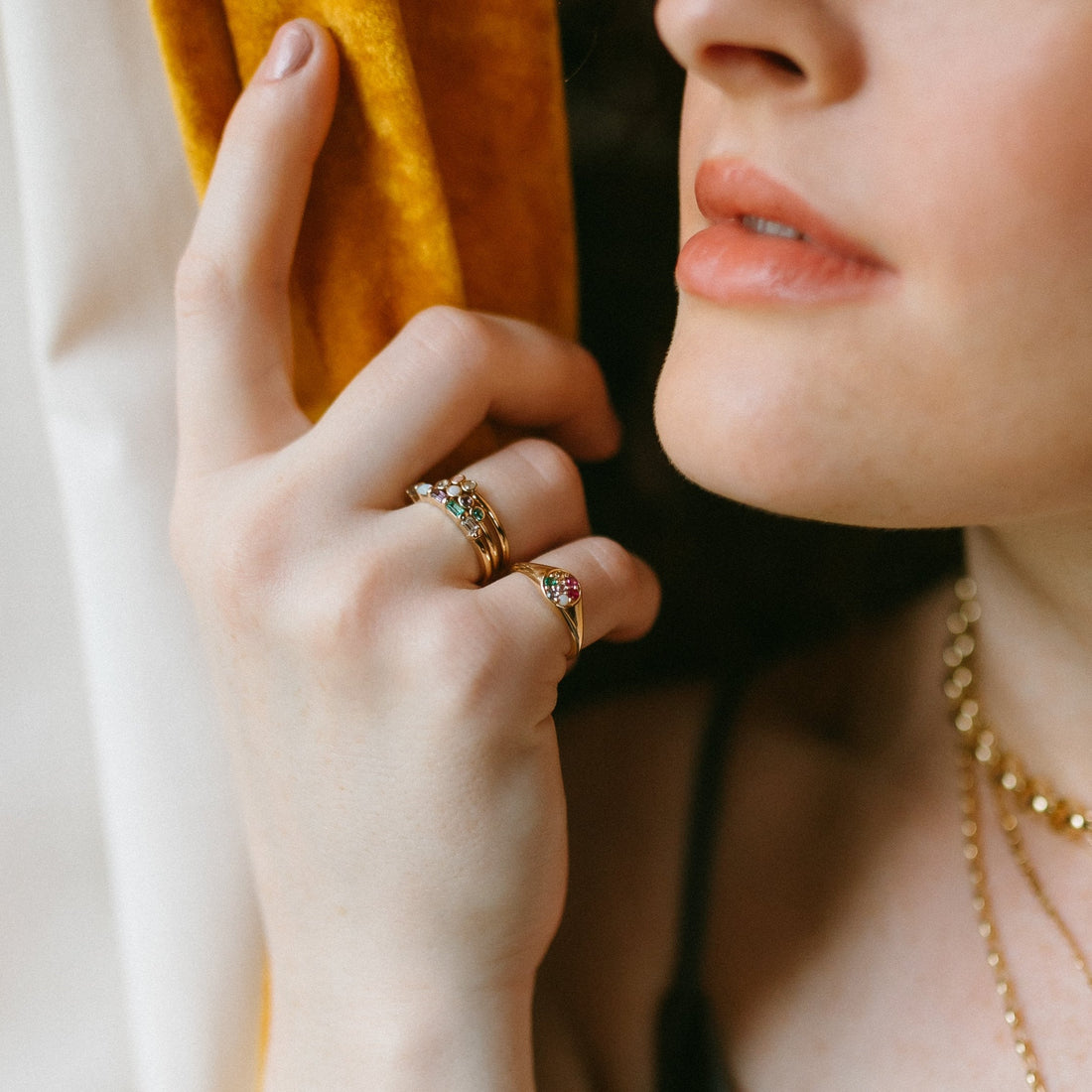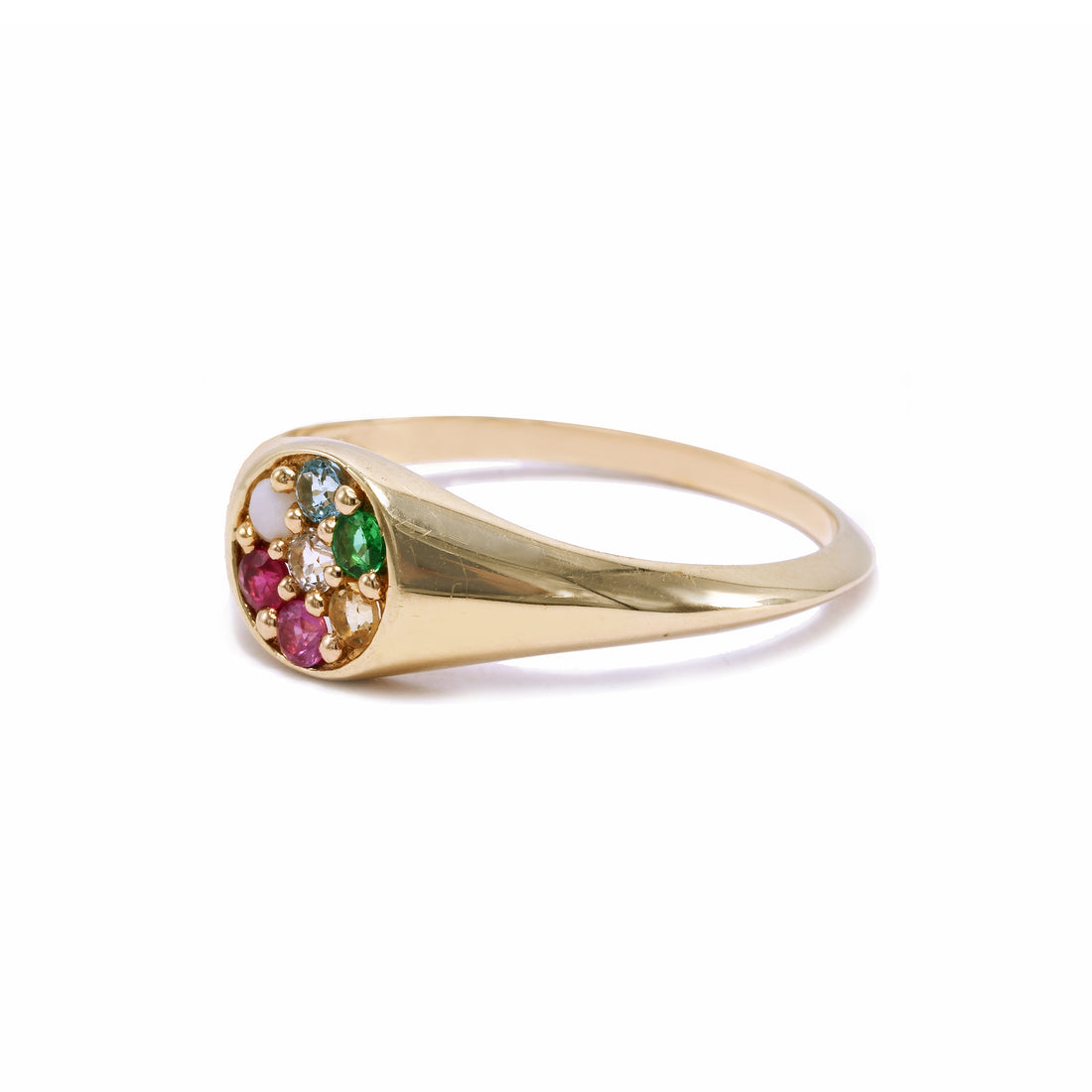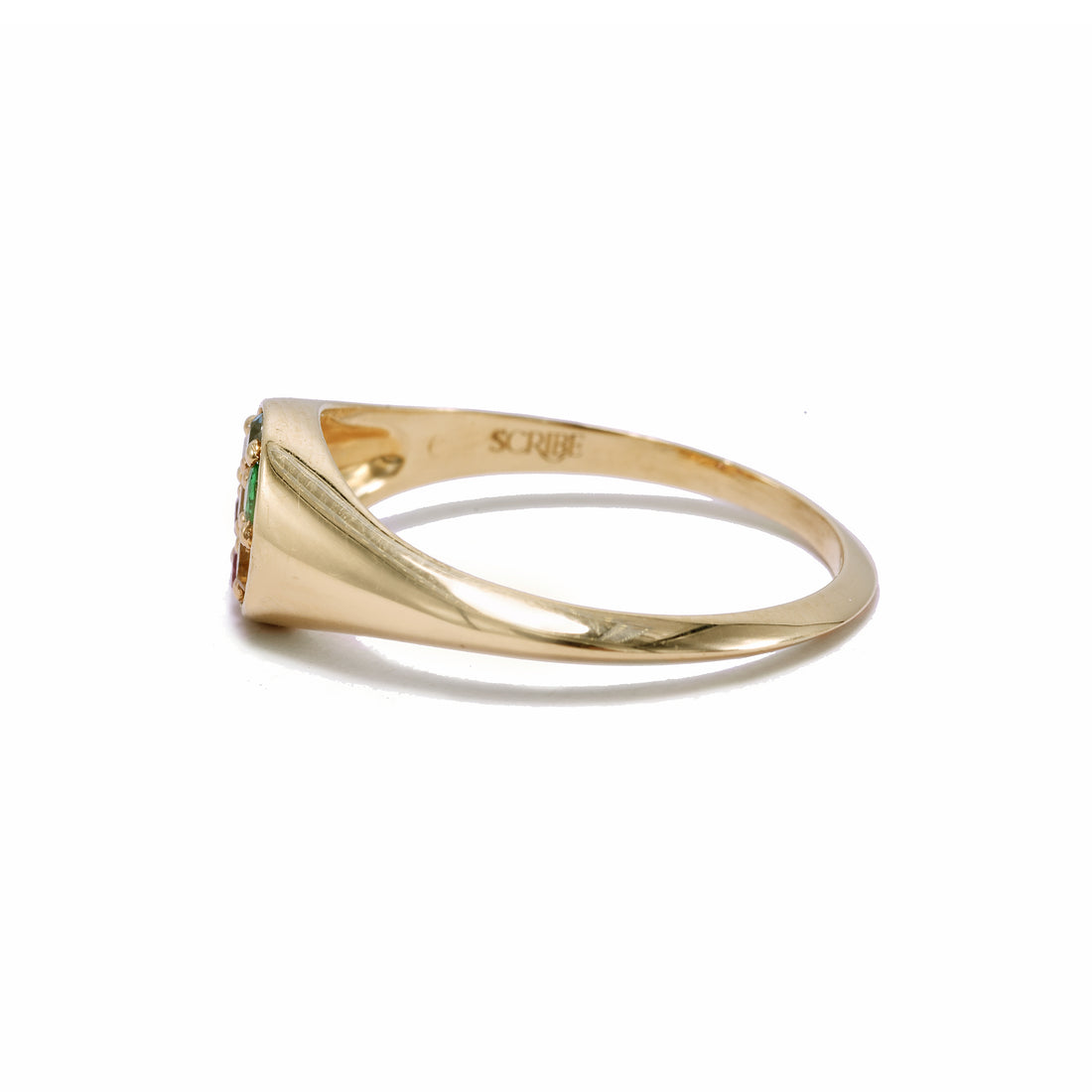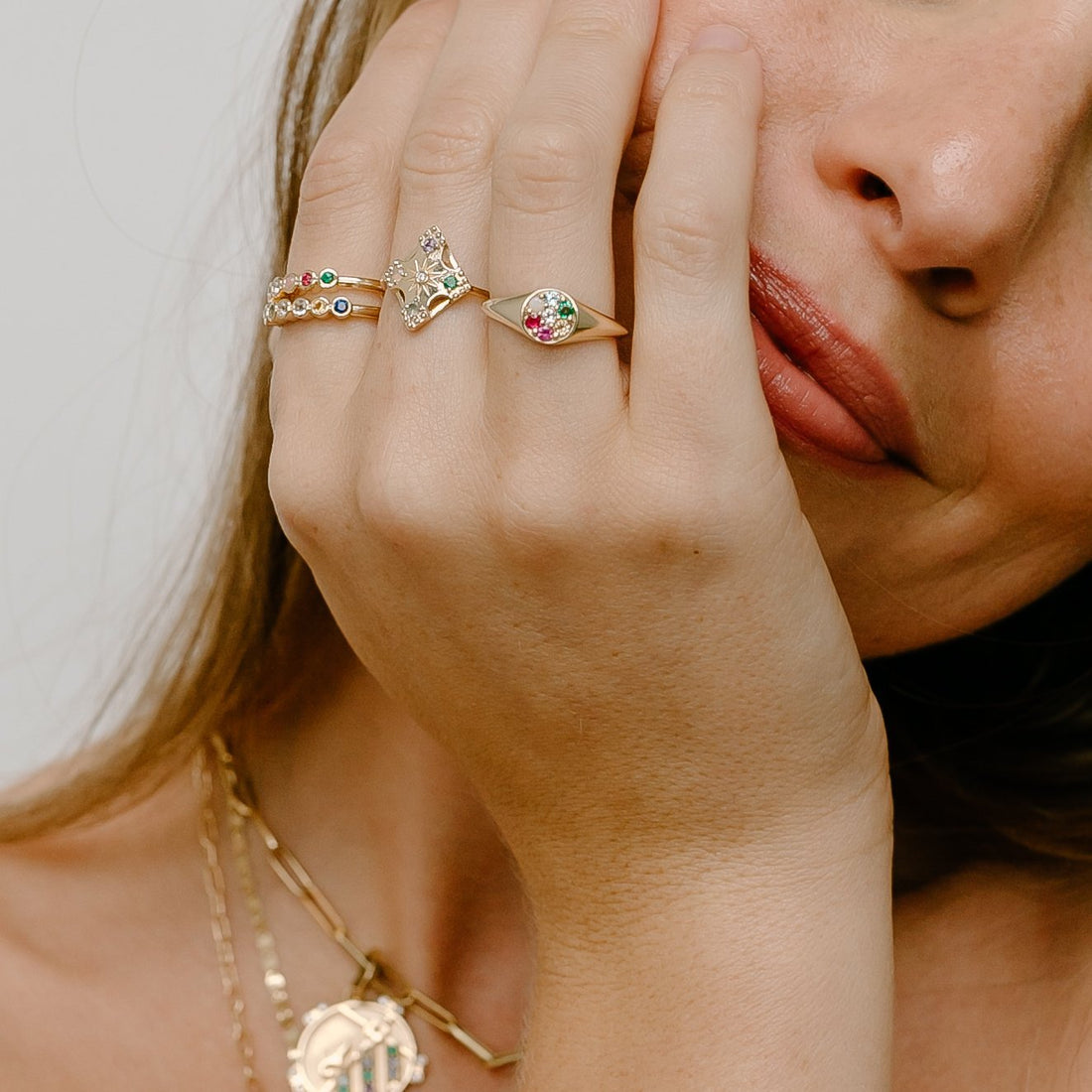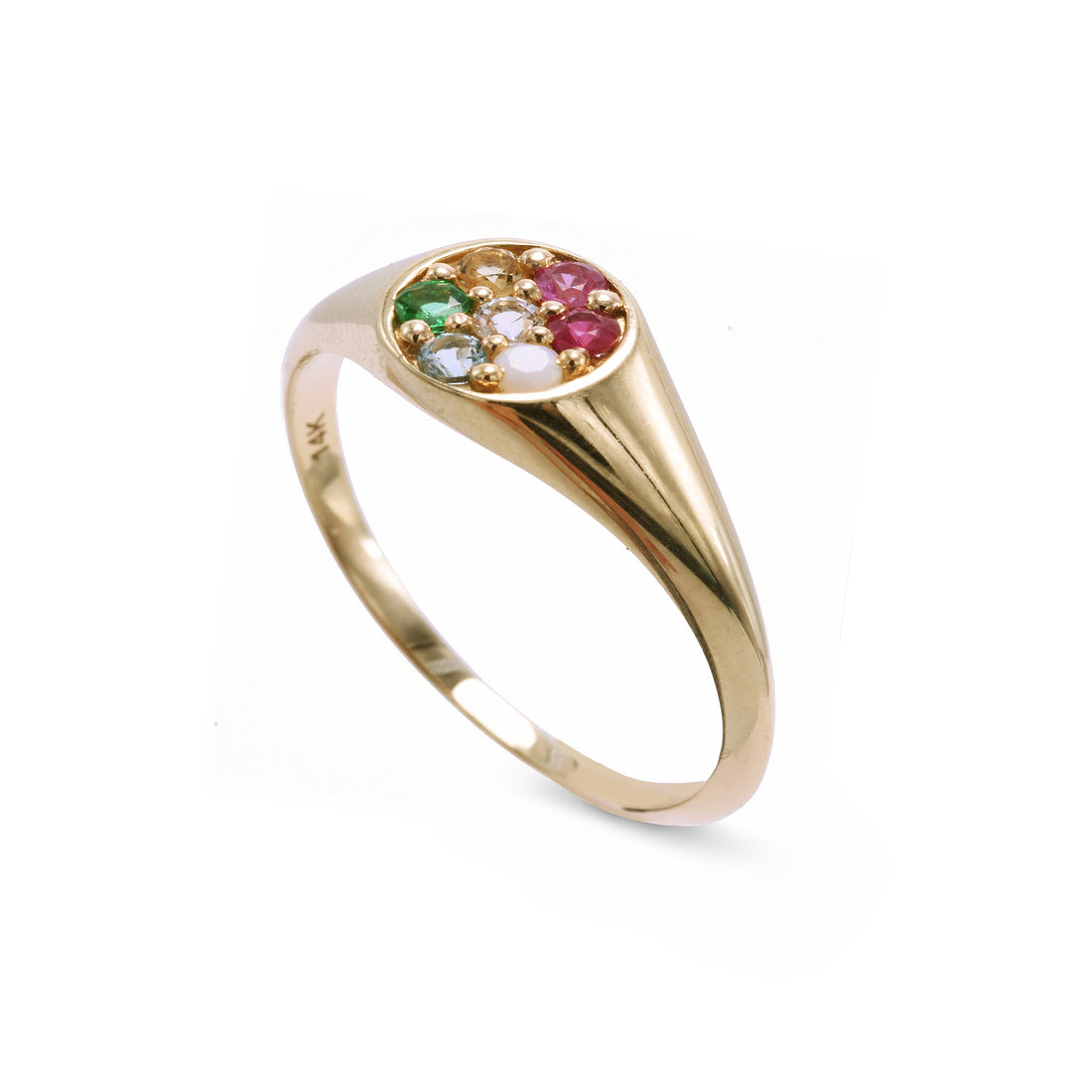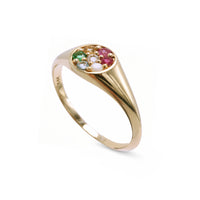 Petite Rainbow Compass Signet Ring - "Protect" Message - 7 Stones
The Compass Ring features a ring of gemstones symbolizing direction, inspiration, and guiding motivation.
The message on this signet ring spells "Protect."
Learn more about the Compass emblem here.
Size 7 in stock; ready to ship. Contact us for a custom resize or to pre-order for a 4-6 week delivery.
P (pink sapphire)
R (ruby)
O (opal)
T (topaz, blue)
E (emerald)
C (citrine)
T (topaz, white)

- 14k yellow gold
Contact us if you have any issues customizing your piece or if you have general questions. Please note, custom pieces will take approximately 4-6 weeks for delivery.