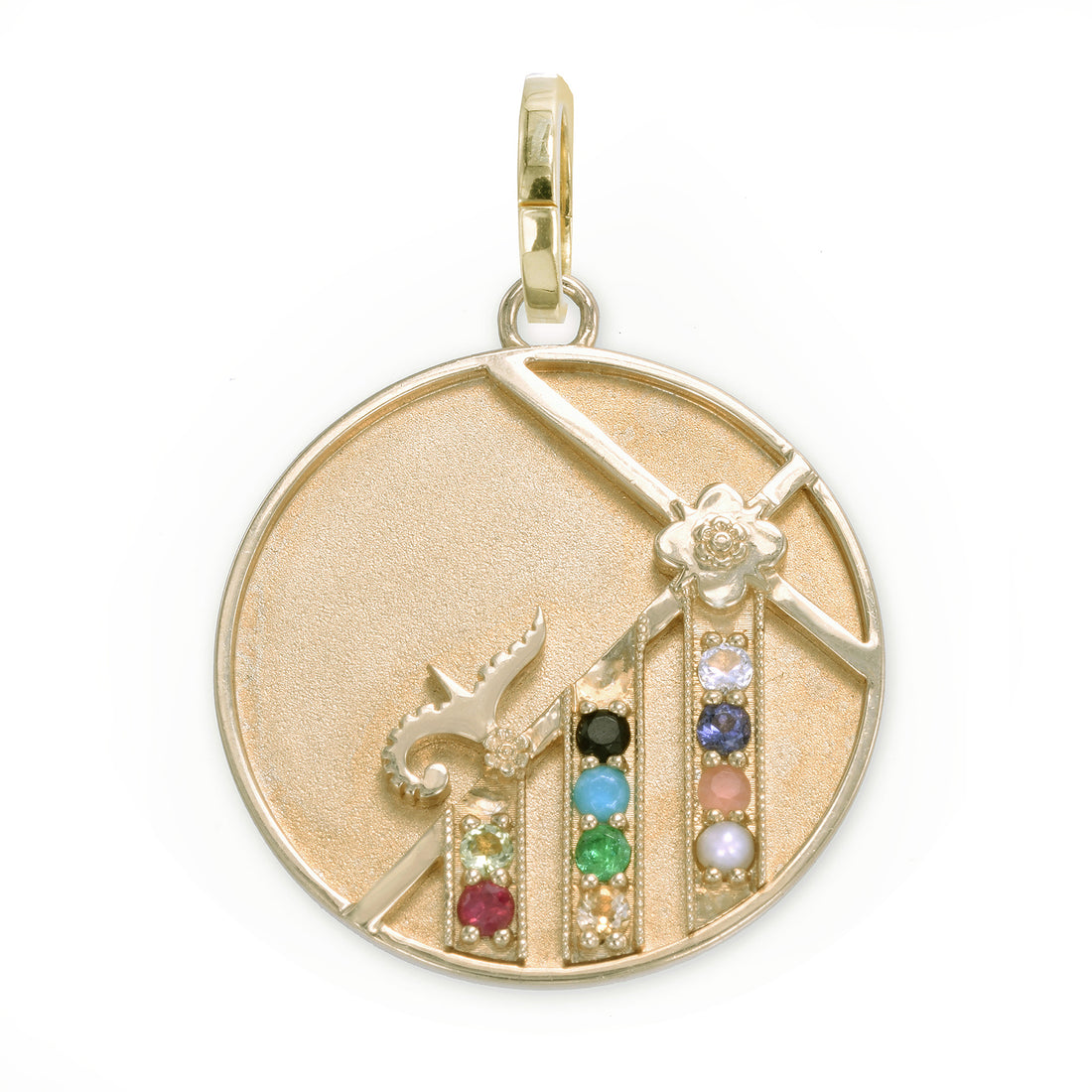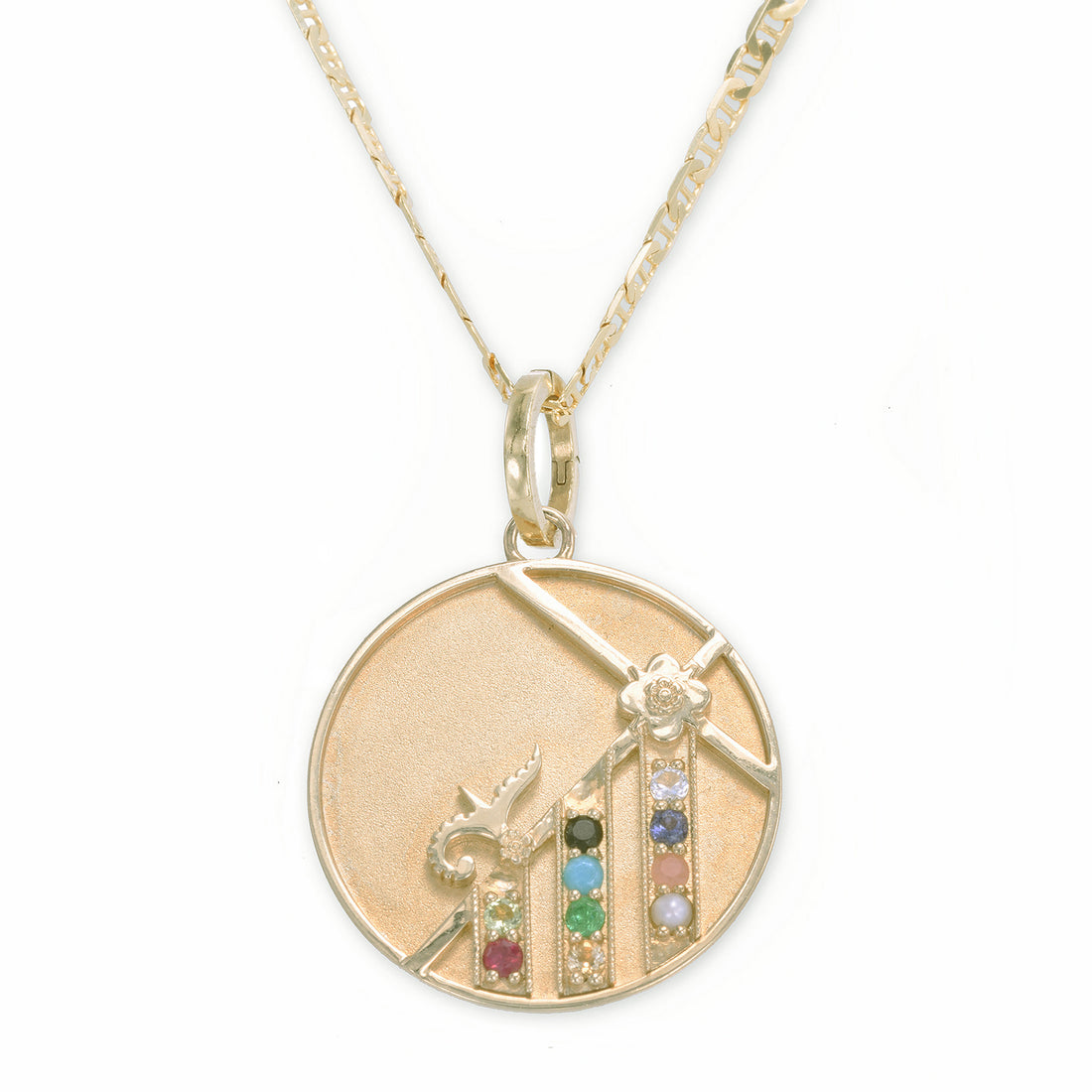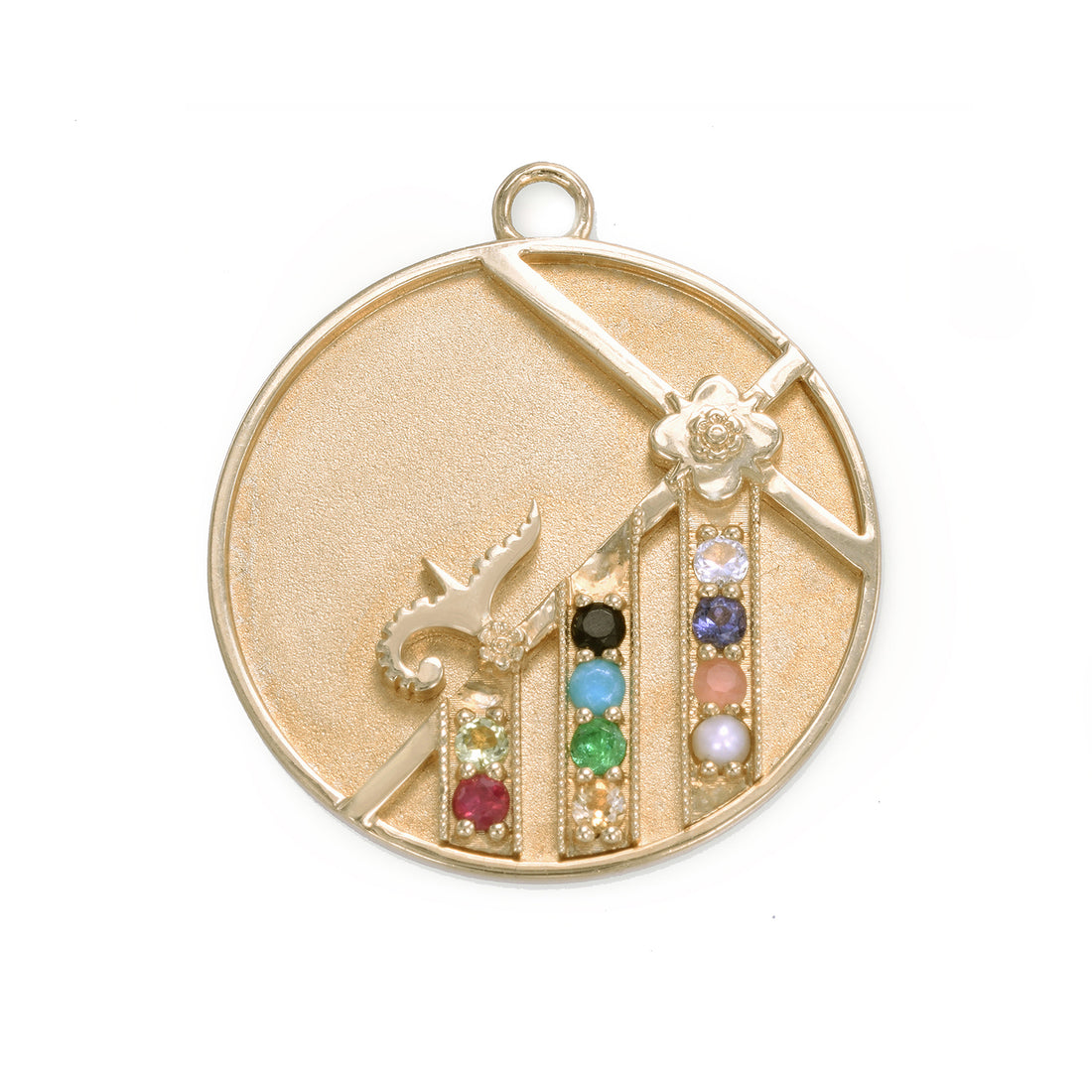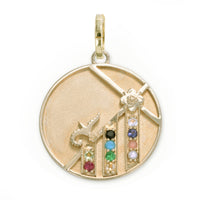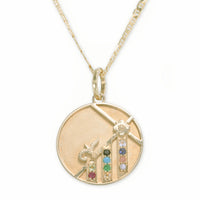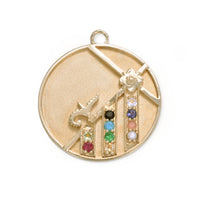 Large Mountain Medallion - "Protection" Message - 10 Stones
The Mountain Medallion features our signature Scribe Lily Dove ascending a summit of gemstones, symbolizing strength and persistence. 
The message on this medallion spells "Protection."
Learn more about the Mountain emblem here. 
P (peridot)
R (ruby)
O (onyx, black)
T (turquoise)
E (emerald)
C (citrine)
T (topaz, white)
I (iolite)
O (opal)
N (nacre, pearl)


- 14k yellow gold
- 1" Diameter
- In stock; ready to ship
Medallion sold with a simple 14k yellow gold bail, but without a chain. Shop chains here. Contact us if you have any issues customizing your piece or if you have general questions. Please note, custom pieces will take approximately 4-6 weeks for delivery.