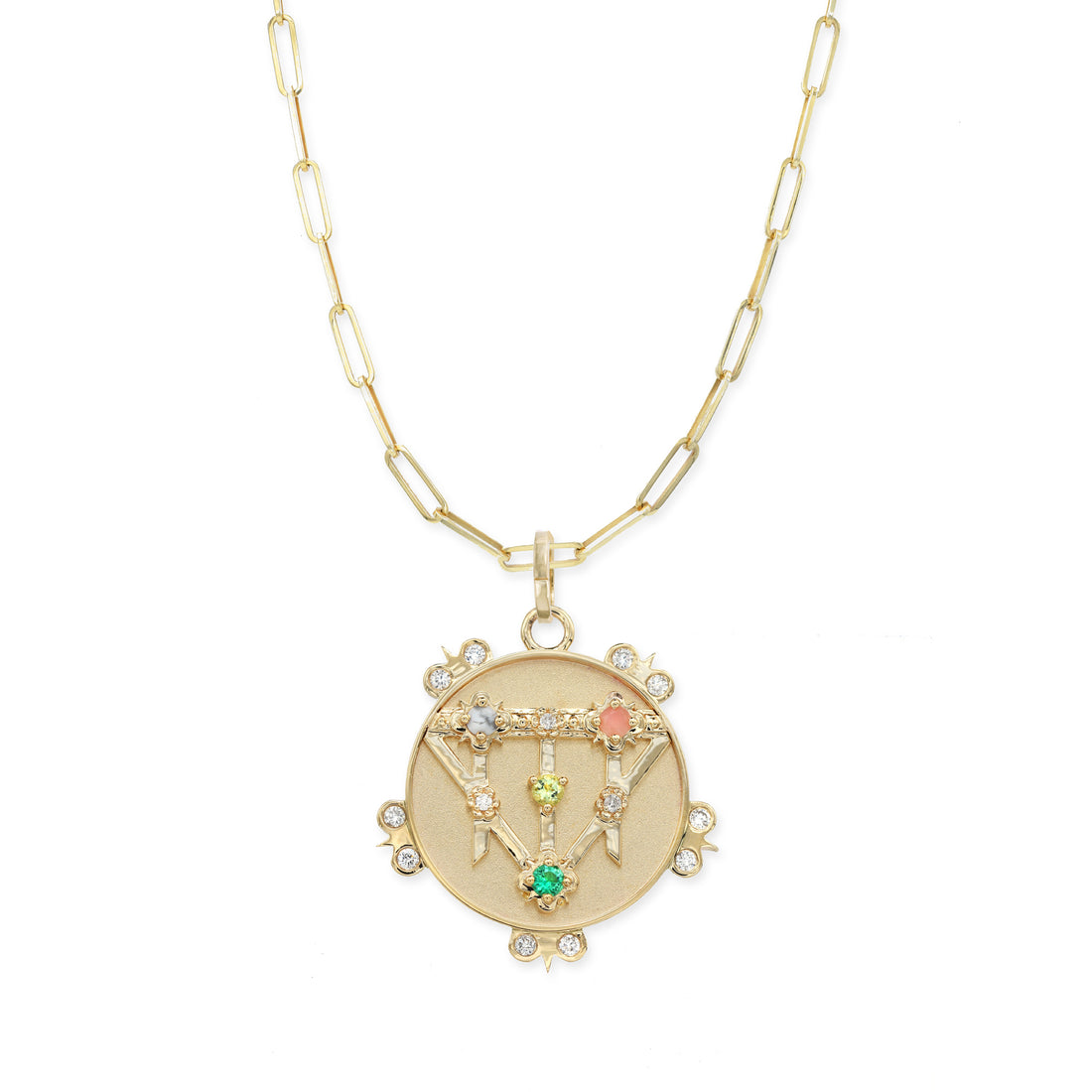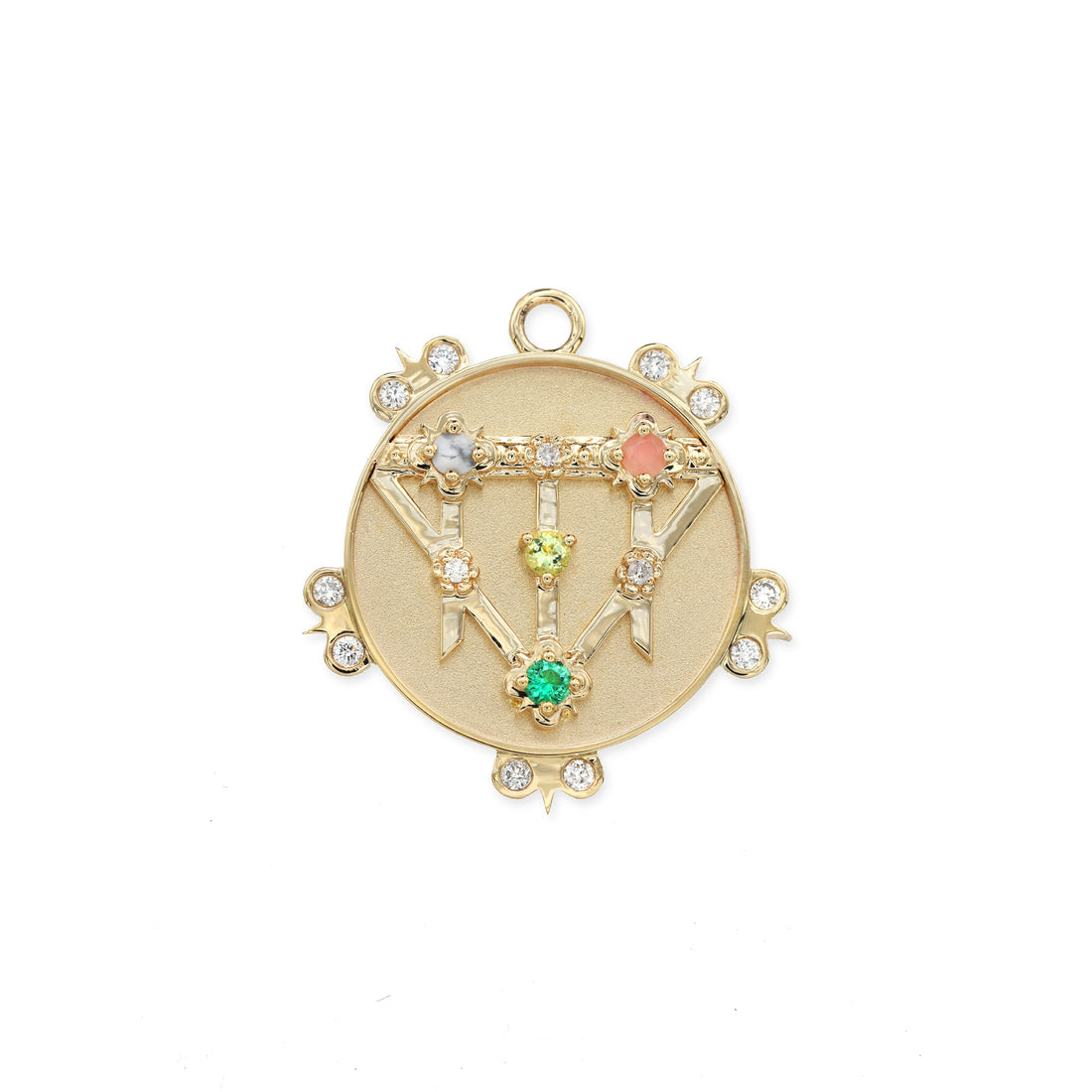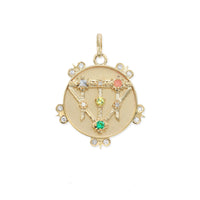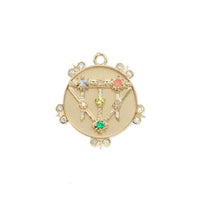 Small Lace Shield Medallion With Florets - "Hope" - 4 Stones
The Lace Shield Medallion with florets features the trusted and long-established shield emblem symbolizing tradition, stability, protection.
The message on this medallion spells "Hope."
Learn more about the Lace Shield emblem here.
H (hematite)
O (opal)
P (peridot)
E (emerald)



- 14k yellow gold
- White diamonds
- 1/2" diameter
- Designed in Austin, TX
Medallion sold with a simple 14k yellow gold bail, but without a chain. Shop chains here. Contact us if you have any issues customizing your piece or if you have general questions. Please note, custom pieces will take approximately 4-6 weeks for delivery.